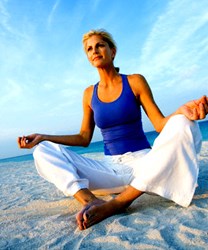 Maggie (firm lawyer) can't say enough about the remarkable difference her lights have made. Not one headache here since we turned off the fluorescent lights and added the SoLux lighting.
Rochester, NY (PRWEB) September 17, 2013
Between September and April in the Northern Hemisphere certain people who are light sensitive start experiencing something called the winter blues. Seasonal Affective Disorder (SAD) is the most extreme version and its effect on the body and mind comes from of a lack of natural light. People affected by SAD exhibit extreme depressive behavior and complain of a lack of energy, increased need for sleep, a craving for sweets, and exhibit weight gain as a result of their sedentary nature and unhealthy dietary habits.
Symptoms usually begin as daylight hours become shorter, peak in the winter and then usually resolve themselves in the spring as daylight hours become longer. The National Institute of Mental Health in Bethesda, Maryland had this to say about SAD, "Along with food, air, and water, sunlight is the most important survival factor in human life".
How to Get Healthy Levels of Natural Light
During the summer, getting enough natural light is as easy as taking a walk for 10 to 15 minutes without sunglasses. Without sunglasses over the eyes, natural, full spectrum light easily passes into the eye, striking the retina and positively affecting the brain. In the winter, weather permitting, taking a 10 to 15 minute walk midday provides at least some natural light exposure. To augment outdoor natural light time requires two important components, SoLux, and Tailored Lighting Fixtures.
SoLux is the only light source in the world to accurately reproduce the daylight spectrum. No other light source replicates daylight more accurately and precisely than SoLux. The outstanding success stories are testament to the uncompromising commitment that lead to producing the best daylight simulation product for SAD and other light deprivation ailments.
To obtain the equivalent exposure from a 10 minute walk outdoors, 1.5 hours of indirect exposure to SoLux is required. Achieving this is relatively easy with most people spending 8-10 hours a day at their desk. Regardless of the weather, the brain thinks it has been outdoors all day long. SoLux is also used in many kitchens, bathrooms, living rooms, and even closets. Use and exposure to SoLux in all these rooms will result in a winter time experience that will be much more tolerable and pleasant. Track lighting is offered for general use around the house, and conversion fixtures for existing recessed fixtures. Art lights are sold to illuminate paintings on the wall, and headboard reading lights for the last dose of daylight before going to sleep. Winter time does not need to be a time of gloom and suffering anymore. Literally tens of thousands of customers have discovered the value and benefits of SoLux in their everyday lives.
About SoLux:
SoLux is a patented light source that provides an unparalleled replication of natural daylight. Use of SoLux in many of the world's top museums including the Musée d'Orsay, Van Gogh, and Guggenheim Museum and by Fortune 500 customers is testament to its unmatched color quality. SoLux also has eight times the life and twice the efficiency of standard incandescent sources, does not contain the mercury found in fluorescent light sources, and is a fraction of the cost of LED sources. SoLux is now available in line voltage PAR format. For more information, please visit http://www.solux.net