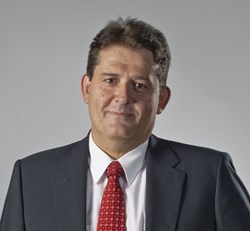 Tronics has been very successful in the past few years and I look forward to further developing its technological leadership, engineering expertise, and manufacturing capabilities
Grenoble, France, and Dallas, TX, USA (PRWEB) September 16, 2013
Tronics, an international, full service manufacturer of MEMS, today announced that it has appointed industry veteran Pascal Langlois as Chief Executive Officer. He will succeed Peter Pfluger, who retired after successfully leading the company for the past 10 years.
With more than 25 years in senior management positions in the industry, Mr. Langlois brings extensive executive experience from leading multinationals, new ventures, and fast moving technology businesses.
Most recently, Langlois was Chief Sales and Marketing Officer at ST-Ericsson, and prior to that, Founder of NXP and part of the executive management team responsible for global commercial operations. He was previously with Philips Semiconductors BV, where he served in various capacities, including Senior Vice President of Sales and Marketing for multimarket products and Vice President/General Manager of the automotive global market segment. He also worked with National Semiconductors, and VLSI Technology, where he was last General Manager of Asia Pacific, Europe & Japan Operations.
Langlois has a proven track record of developing, managing and growing international semiconductor businesses, as well as marketing products and solutions to various industry segments, including automotive, wireless communication, consumer and industrial across the globe. This experience will be an important asset in leading Tronics on the path to becoming a worldwide leader in custom MEMS manufacturing.
"We are delighted to bring onboard someone of the caliber of Pascal Langlois. He has the experience and energy we need to take advantage of the current MEMS market opportunities and grow Tronics to the next level," said Stéphane Renard, Founder of Tronics.
"Pascal brings to Tronics great experience in leading global teams in the fast moving technology sector just as our company expands the global commercialization of our products. We were fortunate to find someone with his combination of talents to lead the company in its next phase," added Michel de Lempdes from Omnes Capital, Chairman of the Board.
"Tronics has been very successful in the past few years and I look forward to further developing its technological leadership, engineering expertise, and manufacturing capabilities," said Langlois. "I feel privileged to have the opportunity to lead this exciting organization in such a dynamic MEMS market."
"Tronics' board of directors would like to thank Peter Pfluger for his key contribution to the development of Tronics in the past decade, and wish him every success for the future," said Franck Noiret from Innovation Capital.
About Tronics:
Tronics is an international, full-service MEMS manufacturer. With wafer fabs in France and the USA, and representation in Asia, Tronics provides local support to customers on three continents, and offers one of the broadest technology portfolios in the industry. Tronics' services range from MEMS design, to high-volume MEMS manufacturing. The company builds reliable supply chains for delivery of MEMS ranging from wafers to integrated custom components, but also supports earlier phases of projects where prototyping is required. Founded in 1997, Tronics has more than 15 years of experience in developing, manufacturing, and packaging accelerometers, gyroscopes, micro-pumps, pressure sensors, switches, bio-detectors and many more MEMS.