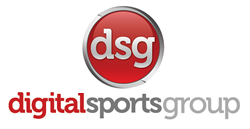 A clean-sheet laden first season at Stamford Bridge was statistically the most accomplished by any Chelsea keeper.
(PRWEB UK) 17 September 2013
The Facebook page has become a thriving hub for the Chelsea goalkeeper since its launch and now boasts a vibrant and rapidly growing community of fans. The Facebook page along with Petr Cech player profile on football.co.uk provide the only online location of the official PFA biography, lifetime stats, news and high resolution gallery.
Petr Cech arrived at Chelsea in 2004 for £7 million, more than all the past goalkeepers in Chelsea history combined, with the task of challenging established number one Carlo Cudicini.
He immediately caught the eye with his height, incredible reaction speed and confidence in leaving his goal-line and began his Chelsea career as Jose Mourinho's first choice. He had to be good to keep Cudicini out.
A clean-sheet laden first season at Stamford Bridge was statistically the most accomplished by any Chelsea keeper - a run of 1,024 minutes without conceding a goal between December and March set a new English top flight record.
By the end of that season he had his first championship medal plus records for the fewest goals conceded and most clean sheets in an English top-flight season, recognised with the award of the Barclays Golden Gloves for 2004/05.
Though the 2005/06 version of the Chelsea defence was never quite as watertight as the season before, Petr continued to excel and was a major force in capturing a consecutive Premiership title.
Serious injury in October 2006 cast big doubts over the future of his career, but Petr overcame a fractured skull that had required immediate surgery, 30 stitches and much rest to return just three months later.
Within weeks he had recorded a seven-game run for club and country without conceding a goal, all while sporting the skull protection that has become a trade mark, and he ended the season with both domestic cups.
Head of Operations at DSG, Matthew Tait had this to say "Petr Cech really has no shortage of fans after his performances for Chelsea this season and we can see that by the success of his PFA Facebook page."
"All of us here at Digital Sports Group are proud we've had the opportunity to work with The PFA to give the fans a fantastic and unique fan resource for Petr Cech."
DSG became the official digital partner of the Professional Footballers Association (PFA) earlier this year and have since launched a number of Player Profile fan pages on social media site Facebook as well as providing official player pages on their football news site football.co.uk.