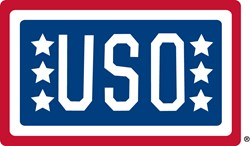 Seoul, South Korea (PRWEB) September 13, 2013
Military leadership, servicemen and women, the USO Show Troupe and volunteers opened the doors to USO Seoul at a ribbon-cutting ceremony. The new center is located in a renovated space at the heart of United States Army Garrison-Yongsan which serves as the hub of all U.S. military operations in South Korea.
"We are very fortunate to have such a talented and dedicated team of service members, civilians, and families serving in the Republic of Korea. Each day our USFK team stands ready to defend freedom and democracy in Northeast Asia, enabling the Korean people to live in stability and prosperity," said General James D. Thurman, Commander, U.S. Forces Korea. "Serving half a world away from home is challenging and as we maintain our military readiness, it is important to stay mentally and emotionally fit, and to remain connected to our loved ones back home. The USO offers our military families a variety of programs, services, and facilities to help our service men and women thrive."
The opening marks a move for the USO from Camp Kim to Yongsan, to better serve the troops and military families living in the region. The new center is situated between two major living areas and adjacent to the military processing center. More than 100 volunteers have given countless hours since January to facilitate the move from Camp Kim and ready the new facility for service by painting, cleaning and moving furniture, electronics and supplies.
"We wanted to create a place where troops and military families could relax and spend time with their friends and family back home," said Carly Harris, Regional Vice President USO Pacific. "They can bring their own computers and use our wifi or take advantage of our Skype phones to call home. We also want to create a sense of community for those younger service members serving their first overseas tour. Our many activities and volunteer opportunities are great ways for them to get involved during their time in country."
Today's ceremony featured a performance by the USO Show Troupe as well as tours of the facility. The new space includes a lounge area with comfortable seating, a game room, and offers traditional USO services connecting service men and women to their friends and family back home with free internet and Skype phones. The new center also features a large outdoor patio area which is ideal for family gatherings, unit barbecues and is a perfect place to take in the Seoul skyline.
For those service men and women deploying to other locations from Seoul, and for those living in the region unaccompanied, USO Seoul also offers United Through Reading's Military Program giving parents the opportunity to record themselves reading a story to their child. The USO ships the recording and the book home reinforcing the parent-child connection during separation.
USO Seoul will also feature programs and services signature to the Pacific Region, reinforcing connections and offering the comforts of home during deployment in a foreign nation. These include "Donut Delivery," a program delivering, free coffee and donuts to units and office groups on military installations throughout Korea. "Sweets on Wheels" delivers candy, popsicles, cookies, hot chocolate, and other goodies to service members out of the USO van. "Operation Birthday Cake" provides family members in the states the opportunity to send a birthday cake to their deployed service member. USO staff and volunteers deliver the cake, a verse of "Happy Birthday" and a personal message from the sender.
The USO operates 17 locations throughout the Pacific region, including six USO centers in South Korea. USO Seoul is open Monday through Friday from 8 a.m. to 5 p.m.
# # #
About the USO
The USO lifts the spirits of America's troops and their families millions of times each year at hundreds of places worldwide. We provide a touch of home through centers at airports and military bases in the U.S. and abroad, top quality entertainment and innovative programs and services. We also provide critical support to those who need us most, including forward-deployed troops, military families, wounded warriors and families of the fallen. The USO is a private, non-profit organization, not a government agency. Our programs and services are made possible by the American people, support of our corporate partners and the dedication of our volunteers and staff.
In addition to individual donors and corporate sponsors, the USO is supported by President's Circle Partners: American Airlines, AT&T, Clear Channel, The Coca-Cola Company, Grand Canyon University, jcpenney, Jeep, Kangaroo Express, Kroger, Lowe's, Northrop Grumman Corporation, Procter & Gamble and TriWest Healthcare Alliance and Worldwide Strategic Partners: BAE Systems, The Boeing Company, Lockheed Martin, Microsoft Corporation and TKS Telepost Kabel-Service Kaiserslautern GmbH & Co. KG. We are also supported through the United Way and Combined Federal Campaign (CFC-11381). To join us in this patriotic mission, and to learn more about the USO, please visit uso.org.