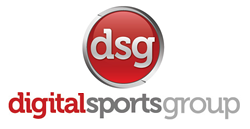 (PRWEB UK) 18 September 2013
The Facebook page has become a thriving hub for the Arsenal midfielder since it's launch and now boasts a vibrant and rapidly growing community of fans.
The Facebook page along with Aaron Ramsey player profile on football.co.uk provide the only online location of the official PFA biography, lifetime stats, news and high resolution gallery.
A young midfield player who signed for Arsenal in the summer of 2008 after inspiring Cardiff City to reach the FA Cup final at the age of 17. 
He is a neat, skilful central midfielder with a good range of passing skills. After just a handful of first-team games for the Bluebirds, Arsenal won the race to bring Aaron to London. 
He gradually established himself as a first-team player before suffering a broken leg at Stoke in February 2010. It nine months before he was back in action and after completing his rehabilitation with loan spells at Nottingham Forest and Cardiff he eventually returned for the Gunners in March 2011. He was back to his best in 2011-12 when he featured regularly in the line-up throughout the campaign, forging an effective midfield partnership with new signing Mikel Arteta. 
Head of Operations at DSG, Matthew Tait had this to say "Aaron Ramsey really has no shortage of fans after his performances for Arsenal this season and we can see that by the success of his PFA Facebook page."
"All of us here at Digital Sports Group are proud we've had the opportunity to work with The PFA to give the fans a fantastic and unique fan resource for Aaron Ramsey."
DSG became the official digital partner of the Professional Footballers Association (PFA) earlier this year and have since launched a number of Player Profile fan pages on social media site Facebook as well as providing official player pages on their football news site football.co.uk.