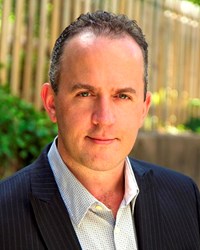 "This Learning Series webinar was the best presentation I have seen on social media, and I have been through many!"
-- Cathy M., NSCA
Washington, DC (PRWEB) September 17, 2013
During the webinar, Andy Steggles, President and Chief Social Strategist at Higher Logic, will share real-world examples of how associations like American Institute of Architects (AIA), American Society of Association Executives (ASAE) and the Society of Petroleum Engineers (SEP) have leveraged the benefits of discussion groups, libraries, blogs, gamification and knowledge-sharing to drive engagement, promote information-sharing and increase collaboration.
Attendees of the webinar, slated for Thursday, Sept. 26 from 2:00 p.m. – 3:00 p.m. ET, will learn:

How AMS/CRM can be used to improve member management and build a knowledge base;
The different types of collaboration technologies and how they can be leveraged; and
Practical and relevant measures of success.
"Social media is becoming more and more important for associations to use as a tool to drive membership and engagement," said Steggles, author of Social Networking for Non-Profits. "However, associations are only just starting to realize the opportunity with respect to member engagement. Collaborative technologies impact every department, but often they don't understand how to leverage the tools available to them. Our Social Media Survival Guide series is designed to address that issue. By presenting real-life examples of social media successes, we hope to spark ideas that can fuel attendees' plans for their own organizations and provide guidelines in how to best engage their audiences."
For more information or to register for "The Engagement Games," visit: http://www.higherlogic.com/hl/eventspages/event_description?CalendarEventKey=6a3d5e5e-30d7-4f61-a18c-6247f09aae7e.
Launched in February, the Social Media Survival Guide series is a collection of webinars geared at providing attendees the opportunity to build their knowledge base and share user stories in a collaborative, interactive and fun format.
Previous webinars, available online, included "From Community to Braintrust" and "Start a Fire in Your Social Network." The final webinar, slated for Thursday, Nov. 7, is titled "The Ten Coolest Examples of Social Networking Success This Year."
WHAT ATTENDEES ARE SAYING
"The Higher Logic Learning Series is a must for professionals in the association space. Besides providing access to the latest in social networking thought leaders and ideas, the collaborative and supportive atmosphere facilitates valuable brain-storming and discussion with other association professionals. With so many options for how you could spend your professional development time, the Learning Series is one of the best options out there for providing you with relevant association-specific content that will benefit all areas of your organization."
– Martha J., eConverse
"My colleague and I participated on the webinar yesterday. It was so helpful! These sessions get our creative juices flowing about how we can better integrate our social networking with our education and member tools."
– Lisa N., American Psychiatric Nurses Association
ABOUT HIGHER LOGIC
Higher Logic provides innovative professional social media and mobile applications for organizations worldwide that are seeking to create conversation, share knowledge and build community. Our premier offering, Connected Community™, which is currently used by more than 100,000 online communities with over 17 million engaged users, empowers organizations to share best practices and collaborate—anytime, anywhere. Learn more and follow @HigherLogic on Twitter.