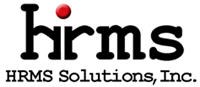 Fairsail brings the next level of cloud-based HRIS technology to companies, helping them streamline process, eliminate timely administration, comply with multi-country employment regulations, and link their efforts to business results for the C-suite
Washington, D.C. (PRWEB) September 17, 2013
HRMS Solutions, which sells and implements a wide portfolio of industry leading human resource management software and payroll solutions to businesses in the U.S. and Canada, today announces a new partnership with Fairsail, a leading cloud-based provider of Global HRIS and Workforce Collaboration. This HRIS SaaS solution expands HRMS Solutions' growing portfolio of strategic HR Software solutions and offers prospects a compelling choice.
Fairsail HCM addresses the complexities of managing U.S. benefits administration, as well as supporting the multiple languages and currencies of global workforces, to ensure compliance with local rules and regulations. Fairsail leverages the Force.com® platform pioneered by Salesforce.com®, providing organizations with a reasonable subscription investment, faster and more cost effective implementation, and a progressive social and mobile platform for empowering their workforce.
Fairsail's in-depth HR technology is built for HR professionals and designed by experienced HR experts to eliminate manual transactions such as recruiting, on-boarding, performance and goal management, benefits open enrollment, and salary planning. The demand for HR Analytics, configurable dashboards, trends and key metrics about the workforce provides executives with on-demand access from any device with an internet connection. Today, Fairsail HR serves over 100 customers across the world, including United Allergy Services, Maxwell Systems, Inc. and AppSense.
Mike Maiorino, President and Founder of HRMS Solutions, said "Fairsail's Global HR Suite brings the next level of cloud-based HRIS technology to prospects and customers, helping them streamline process, eliminate timely administration, comply with multi-country employment regulations, and link their efforts to business results for the C-Suite. What is most impressive about the Fairsail HCM system is the depth of the product, advanced features, and the number of customers that have already committed to multi-year subscriptions. The fact that Fairsail has the ability to manage U.S. benefits and enrollments, recruiting and candidate self-service, performance, and goal management will encourage more professionals to evaluate this HR management system to replace their existing solution."
Adds Maiorino, "As technology eco-systems gain further adoption by businesses, I'm convinced solutions like Fairsail will not only offer HR professionals an easy-to-use, end-to-end HRIS system, but provide a significant number of advantages for IT Professionals to deploy such a solution for their end-users. No software, no upgrades, elimination of integrations and common reporting tools on a secure, proven, fifteen year old multi-tenant platform offers serious consideration. We are excited to work with Fairsail and deliver results to our clients."
Nic Scott, CEO of Fairsail, said, "We're delighted to be partnering with HRMS Solutions and that they consider Fairsail as the next generation of HR technology, helping customers solve the daily HR challenges experienced across global organizations. We continue to focus our attention on the US and look forward to working with HRMS to bring Global Workforce Collaboration to America."
The Fairsail HR Suite will be offered and implemented directly through HRMS Solutions.
HR and IT professionals are invited to attend a live demonstration on Thursday, September 26, 2013 at 1:30pm Eastern. Register
Read more about the Fairsail Global HR Suite
About HRMS Solutions
HRMS Solutions, Inc. is a privately held company headquartered in Washington, D.C. with regional offices in Boston, Columbus, Dallas, Denver, Huntington Beach, Indianapolis, Philadelphia, Phoenix, Seattle, Tampa, West Palm Beach, and Toronto, Canada. Founded in 2003, HRMS has helped hundreds of customers select, implement and optimize their HR/Payroll technology investment and consistently receives high marks from customers for the level of attention and service they've received from our sales and project team members.
http://www.hrmssolutions.com
About Fairsail
Fairsail is a leading provider of single suite HR systems to high-growth international businesses. Proven to tackle the HR challenges of global organizations, Fairsail solutions deliver local compliance across regions and corporate consolidation to Home Office at over 100 enterprises around the world. Its customers include United Allergy Services, Maxwell Systems, Inc. and Oxford Instruments.
Fairsail mirrors HR's increasingly strategic role in modern organizations, eliminating administration and providing integrated analytics to increase employee alignment with corporate objectives. Spanning Recruitment, Human Capital Management (HCM), Absence Management and Open Enrollment, Fairsail offers exciting ways for colleagues all over the world to collaborate both for the benefit of their own career and that of their employer's organization. Fairsail is the global platform of choice for local HR. http://www.fairsail.com
Twitter: @fairsail
LinkedIn fairsail