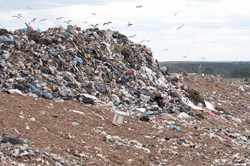 As pressure from consumers highlights the need for re-sealable packaging, food manufacturers will have to seek packaging alternatives
(PRWEB UK) 19 September 2013
According to the Recycling Guide, 275,000 tonnes of plastic is used in the UK each year and it is estimated that most families throw away around 40kg of plastic every year. While it is evident that householders must do their bit to reduce refuse waste sent to landfill, including 6.7 million tonnes of food per year, which also includes 20 million slices of bread every day, more must be done to encourage food manufacturers and food processors to increase the use of re-sealable and recyclable suitable packaging.
On average though, 16% of the money spent on a product pays for the packaging, which ultimately ends up as rubbish, so it's understandable that food manufacturers are also concerned about increasing packaging costs at a time when consumers are still very much watching their purse strings.
Paul Francis of Flexico UK, a manufacturer of re-sealable and flexible packaging, says, 'food manufacturers are very aware of their responsibility to reduce packaging to help combat food wastage, but they are equally aware of providing competitively priced consumable goods when many of the country's leading supermarkets are entangled in a policy to offer the cheapest price, for like for like products.'
However, some food manufacturers do see the benefits to consumers, especially if householders are going to have to pay for additional refuse collection, and are willing to lead the way by introducing re-sealable packaging that can help prolong the life of consumable goods or reduce the need to use a secondary product to re-wrap, such as cling film.
As a leading manufacturer and innovative developer of re-sealable and flexible packaging, Flexico is committed to helping manufacturers and processors of food stuffs and consumable products, including dried food, pet food, frozen food and fresh food such as cheese, bread and salad leaves, meet buyer demand. Paul concludes, 'As pressure from consumers highlights the need for re-sealable packaging to prolong the life of left over produce, food manufacturers will have to seek packaging alternatives, as we, in turn, will have to find the solutions to meet their requirements; including cost, shelf-life, ease of use and even biodegradable properties.'
For more information contact Paul Francis, Flexico UK, on +44 1206 230351 or visit http://www.flexico.co.uk
Statistics & Research Guide
http://recycling-guide.org.uk/facts.html
http://monmouthshirecc.wordpress.com/2013/03/21/changes-to-waste-collection-in-monmouthshire/