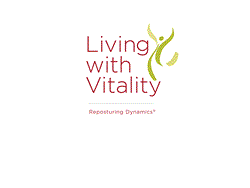 This class has made my massage practice over 30% more profitable over the previous year!
San Mateo, CA (PRWEB) September 16, 2013
Reposturing Dynamics introductory training announced!
Sunday, September 22nd From 1-5 p.m. at The Vitality Center For Extraordinary Health in San Mateo 407 N. San Mateo Drive, San Mateo, Ca.
Reposturing Dynamics and Phyziquest Vitality Sciences Institute Present: "Introduction to Reposturing Dynamics, With Olympic Sports Therapist, Aaron Parnell"
Aaron Parnell
In response to constant demand by body workers, and massage practitioners, and to ensure that those practitioners have the best possible access to trainings, and cutting edge information regarding the human body and proper posture, Vitality Sciences Institute and Reposturing Dynamics have just confirmed the first in the series of 9 training modules, beginning this year and ending in spring of 2014. This introductory class, conducted by the founder of Reposturing Dynamics, Aaron Parnell, will be held at The Vitality Center for Extraordinary Health in San Mateo, 407 N. San Mateo Drive, San Mateo, California. For more information or to confirm your seat at this class, please contact 650-347-4565, or go to http://www.livingwithvitality.com/trainings. Enrollment for this training series goes on sale today, please call 650-347-4565 or email mika(at)reposturing(dot)com.