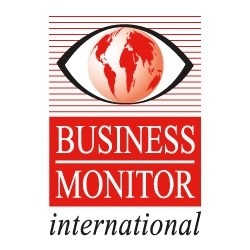 (PRWEB UK) 17 September 2013
Business Monitor has just released its latest findings on Saudi Arabia's market in its newly-published Saudi Arabia Business Forecast Report.
Core Views
Business Monitor discusses in the newly-published report how continued heavy spending on the part of the government indicates its ongoing concerns about the need to shore up its key bases of support amid the persistent threat of public unrest. While they maintain that large-scale protests are unlikely to occur in Saudi Arabia, large youth unemployment, coupled with a lack of political liberties, mean that tensions will continue to linger.
Although Business Monitor believe that balance of payments stability in Saudi Arabia means it's unlikely to come under any pressure in the foreseeable future, they expect the current account surplus to shrink substantially in the years ahead, falling from 23.7% of GDP in 2012 to 10.2% of GDP by 2017.
Saudi Arabia's 2013 budget continues the strong trend of expansionary fiscal policy that has been seen in recent years, with government spending set to continue underpinning economic growth. However, with both global oil prices and domestic hydrocarbon production expected to trend downward, Business Monitor project the 2013 fiscal surplus to be lower than in previous years, at SAR195.7bn (US$52.3bn, equivalent to 7.3% of GDP).
Major Forecast Changes
Business Monitor have moderated their growth outlook for Saudi Arabia on the back of weak Q113 data and soft Purchasing Managers' Index readings in June and July. That said, they see the non-hydrocarbon sector continuing to expand at a rapid clip throughout the coming quarters and expect a recovery in oil output over the second half of the year. They now forecast real GDP growth of 3.6% in 2013 and 4.3% in 2014, from previous forecasts of 4.1% and 4.6% respectively.
Key Risks to Outlook
The government's recent intensification of workforce nationalisation efforts (under a programme known as 'Saudisation') poses a downside risk to the economic outlook. Business Monitor expect heightened Saudisation measures to add to the costs for the private sector over the medium term, leading to an increase in project delays and a more difficult business environment overall.
A sharper-than-expected downturn in the global economy, if it was to translate into a substantial decline in oil prices, would pose significant downside risks to the report's forecasts for Saudi Arabia's fiscal and current account position, though it remains highly unlikely that either account will fall into the red in the near term. Business Monitor expects inflation to remain broadly subdued in 2013 on the back of declining rental costs and government subsidisation of food and fuel. However, they highlight that a prolonged period of robust growth, coupled with loose fiscal and monetary policy, poses a medium-term inflation risk and could begin to spur more rapid price rises in the coming years.
Business Monitor is a leading, independent provider of proprietary data, analysis, ratings, rankings and forecasts covering 195 countries and 24 industry sectors. It offers a comprehensive range of products and services designed to help senior executives, analysts and researchers assess and better manage operating risks, and exploit business opportunities.