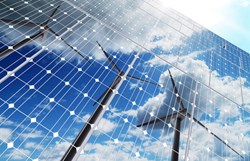 The proxy operates a high-anonymity system which hides all trace of the user's actual location from requests made to YouTube's servers
Dallas, Texas (PRWEB) September 14, 2013
idcloak launches a free website-based unblocking service which is specially developed to bypass access restrictions on YouTube or its content.
For users in countries where YouTube is blocked, such as China or Pakistan, the online proxy browser allows netizens to relocate their web access to the US, UK or Japan and reach the site from there.
"It's a very simple system on the surface," says idcloak's web researcher, Robin Welles. "The user just tells the proxy to visit YouTube on their behalf and then interacts with the video site on our webpage. No censorship of YouTube will get in the way, since the user is not directly accessing the video site at all."
Welles recommends that users bypassing local censorship in this way should take advantage of the encryption options provided with the proxy – namely SSL connection security, Encrypt URL and Encrypt Page. "This will make sure that the censors do not pick up on the unblocking with keyphrase filters."
The proxy server also offers solution to a second type of YouTube censorship situation – that of georestrictions in the site itself. "Many users cannot view the video they choose because it has not been made available to the country they are based in," says Welles. "This is a problem that all nations experience to some degree, but especially Germany, Romania and others."
The proxy operates a high-anonymity system which hides all trace of the user's actual location from requests made to YouTube's servers. "After the user picks a server country, all their requests to the YouTube site appear to come from the server's location, not from where the user is based. We recommend users go for a US server in the first instance, since most videos are available to US IP addresses."
idcloak is just two weeks away from the release of its flagship VPN unblocking service, which takes all the benefits of the free proxy and enhances them in terms of versatility, security and speed. The VPN will operate from intuitive software on the user's machine.
An Early Bird discount is currently on offer for the VPN service. See idcloak.com for more.