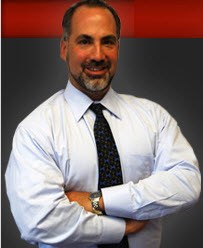 Being selected for such a prestigious membership is an honor.
CHERRY HILL, NJ (PRWEB) September 17, 2013
DWI Attorney Evan Levow has received an award as one of the Top 100 Trial Lawyers in the country from The National Trial Lawyers organization. Levow and Associates was already named as one of the top firms by the Best Law Firms and US News & World Report earlier this year.
This award recognizes the best trial lawyers from each state. Attorneys must meet stringent qualifications. They are selected to the list based on a multi-phase process including peer nominations and third-party research. Only the most qualified lawyers are selected based on leadership, influence, stature, public profile and reputation.
The National Trial Lawyer: Top 100 is an elite group providing networking, education and information for America's best trial lawyers. They provide many CLE programs and network opportunities for attorneys looking for a competitive edge in the legal profession today.
Each of the attorneys selected to the Top 100 possess the skill, experience, knowledge and success to be named as one of the best attorneys in America.
Currently in the news for challenging the validity of the NJ Alcotest breath testing before the NJ Supreme Court, Evan Levow's initiative and leadership demonstrate why he is a Top 100 Trial Lawyer. This NJ Supreme court challenge is just one of the many reasons Levow has received various notable awards. He has been named to the list of Super Lawyers for four years straight and as one of the Best Lawyers in America for six years in a row.
"Being selected for such a prestigious membership is an honor," says DWI attorney, Evan Levow. "However, no award can compare to the satisfaction our firm feels from successfully defending our clients and being the recipient of their gratitude."
Find out more about Levow at: http://www.youtube.com/watch?v=LcZYi13pUq8
About Evan Levow:
Evan Levow is a NJ DWI lawyer and the founder of Levow & Associates law firm. Serving clients in Pennsylvania and New Jersey, his practice is 100% dedicated to DUI defense. He has lectured throughout the country on breath testing, blood testing and field sobriety testing issues. He can be contacted at:
Evan M. Levow | Levow & Associates | 1415 Route 70 East | Suite #200 | Cherry Hill, NJ 08034 |(856) 428-5055 | (877) 735-2288 | http://www.nj-dmv-dwi.com