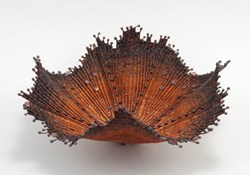 "Crafts transcend races and time."
(PRWEB) September 16, 2013
Artisanopolis offers an array of functional or decorative designs, unique or produced in limited quantities, using both traditional and innovative mediums. Artisanopolis appeals to all interested in the knowledge, sustainability, and discovery of professional arts and craftsmanship, and seeks to advocate for the vitality of American craftsmen and craftswomen.
"Our goal is to redefine arts and crafts, says Gisele Tombette, founder of Artisanopolis. Craftsmanship is not a Sunday afternoon hobby. It is where arts meet functionality. Hobbies can lead to a life altering passion. Many artisans find their calling outside of trade schools. No matter where and how the inspiration comes, craftsmanship requires dedication, devotion, and inquisitiveness. In their artistic process, artisans equal and even surpass ancient techniques. Craftsmanship calls for relentless instinct for design, engineering, mathematics, physics and chemistry."
Artisanopolis brings art to your doorstep, straight from the artist's shop, borne of raw materials and a vision. All works are unique by nature and appeal to all, from art collectors, to architects, interior designers and the public at large.
"Arts and crafts is about mastering a skill, no matter what skill it might be" Tombette adds. "It finds its place in a hand blown glass vase; it finds its place in the restoration and revival of a grandfather clock; it finds its place in the potter's hands centering clay on the wheel. Traditional craftsmanship, by its very nature, is art with a purpose; it is the soul of the artisan transferred to the object. Artisanopolis thrives to be the conductor between the artist and you."