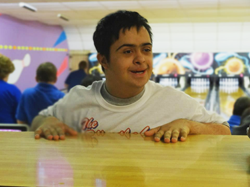 "Family Voices urges parents and providers to work together to ensure that their children get a flu vaccination as early as possible to avoid preventable tragedies in the 2013-2014 flu season."
Molly Cole, Family Voices Board President
Albuquerque, NM (PRWEB) September 13, 2013
Flu season can begin as early as October and recent studies give parents of children/youth with special health care needs (CYSHCN), particularly those with an intellectual disability and cerebral palsy, a clear reason to be proactive in getting their child vaccinated against the flu.
The Center for Disease Control's Morbidity and Mortality Weekly Report (MMWR) releases information from a recent survey of CYSHCN and pediatricians indicating that while most parents rely on their child's doctor as the main source of information about the flu, many pediatricians did not recognize intellectual disability as a high-risk condition for the flu. The study indicated that only half of children with neurologic and neurodevelopmental conditions are vaccinated against the flu each year. The full MMWR can be accessed at http://www.cdc.gov/mmwr/preview/mmwrhtml/mm6236a3.htm?s_cid=mm6236a3_w. A summary of key findings can be accessed at http://www.cdc.gov/ncbddd/developmentaldisabilities/features/keyfinding-flu-vaccine-neurologic.html.
Co-author of the study, Dr. Michael Smith of the University of Louisville, notes "Children with neurologic and neuromuscular disorders are at increased risk of complications from influenza infections. Despite this increased risk, vaccination rates among these children are not higher than seen in the general public."
A report published by the Centers for Disease Control and Prevention (CDC) in the American Academy of Pediatrics Journal, Pediatrics, documented that 64% of children with underlying health conditions who died from the flu had a neurologic disorder or neurodevelopmental condition.
"The flu can cause serious health problems for all children, but those who have special health care needs or have medical conditions like asthma, seizures, and cerebral palsy are at greater risk for flu related complications." said Georgina Peacock, MD, MPH, FAAP, Developmental Pediatrician at CDC and co-author of the study. "The good news is that there is something parents can do: make sure their child and all those who spend time with him get the flu vaccine as soon as possible."
It is paramount that both families and providers be aware of the risks of extended flu illness and complications for CYSHCN, particularly those with neurologic conditions, including intellectual disability.
Strong, respectful partnerships between families and providers can make a difference in communicating and understanding the risks of the flu for these children. Molly Cole, Family Voices Board President notes:
"As their child's most consistent caregiver, parents play a key role in contributing to their child's health and wellness, monitoring their child's illness, and following recommended treatments. Parents can share information and concerns with their child's provider, including risks of flu complications for children with neurologic and neurodevelopmental conditions. Family Voices urges parents and providers to work together to ensure that CYSHCN get a flu vaccination as early as possible to avoid preventable tragedies in the 2013-2014 flu season."
Family Voices, a national family-led organization of families of CYSHCN, operates the National Center for Family/Professional Partnerships (NCFPP) that promotes partnerships between families and providers as the foundation for improving health care for children. The Family Voices NCFPP assisted the CDC in collecting information from families of CYSHCN for the study.
About Family Voices:
Family Voices aims to achieve family-centered care for all children and youth with special health care needs and/or disabilities. Through our national network, we provide families tools to make informed decisions, advocate for improved public and private policies, build partnerships among professionals and families, and serve as a trusted resource on health care.
For more information about National Family Voices please visit http://www.familyvoices.org. For more information about Family Voices National Center for Family/Professional Partnerships visit http://www.fv-ncfpp.org.