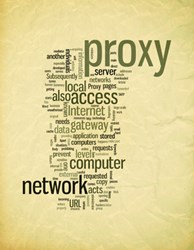 My research astounded me in so many ways.
Dallas, Texas (PRWEB) September 16, 2013
In a new article, Facebook Privacy Issues – Who Looks at my Facebook Data?, idcloak Technologies investigates how third-parties prey on user carelessness to exploit data held in poorly guarded Facebook profiles.
The article draws on several case studies which highlight the various types of attack that occur, including cyber bullying, institutionalized discrimination, government surveillance and theft.
"My research astounded me in so many ways," says author of the article, idcloak's Robin Welles. "For one, how dangerously transparent Facebook data is if you just run with the default settings. Users simply must learn to manage who sees which elements of their data.
"I was equally amazed by the extent at which institutions are mining our Facebook profiles for their own ends. Just one of many examples is that IRS training encourages officers to 'friend' subjects as part of tax fraud investigations, presumably using fake profiles to do so.
"And then there is the naiveté, if not outright stupidity, of users themselves: an Australian girl posted photos of her counting her grandmother's savings. To her surprise – not mine – armed robbers showed up shortly after."
Having highlighted these dangers, the last part of the article advises users on protective measures. "I wanted to show how straightforward it can be to safeguard your data. Facebook has come under a lot of fire for its handling of user data, sure, but it has never been lax on security. Especially in the latest versions of the site, there are a whole range of Facebook security and privacy settings which, when used properly, will deter or prevent nearly all these attacks."
One threat Facebook settings will not easily prevent, however, is infiltration by a new breed of hacking app that allows an attacker to sneak into Facebook accounts over shared WiFi. "One of the main reasons we developed our VPN service was to deliver privacy through enhanced security. We saw the vulnerabilities in HTTPS early on and knew the need for additional internet encryption would soon come knocking. Sure enough, the VPN is now one of the last remaining ways to thwart app-based side-jacking attacks, as well as government surveillance."
idcloak Technologies releases its secure VPN in two weeks' time and offers an Early Bird discount for advance subscribers. See idcloak.com for more.