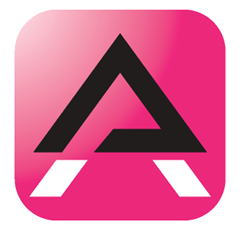 Los Angeles, CA (PRWEB) September 16, 2013
After nearly two decades of friendship and a number of shared ideas and ambitions, Marc Appelbaum and Arya Mokharti have decided to use their extensive expertise and experience in business marketing, social media, and application development to create Allure Apps.
Allure Apps specializes in custom mobile applications across all three major smartphone and tablet platforms for a wide variety of industries and professionals that serve a multitude of users. These apps use the latest technology, including full integration with social media sites and calendar apps. They also offer integration with CitySearch, Instagram, iTunes, LinkedIn, and many other apps and programs. With these tools, Allure Apps is creating an affordable and innovative approach to increasing business visibility and user interaction.
Allure Apps is releasing the AllureApps, LLC Mobile App, which will give its users the ability to gather information on their mobile application development services, along with many other functionalities. These include the ability to view videos, services, get a quote for an app, purchase app development packages, view offered features, technology integration, company blogs, as well as contact sales and support representatives.
With an emphasis on simple and affordable custom apps, Allure Apps works with companies from initial concept development through finalization of their applications at a low start-up cost and low monthly fees. Allure Apps manages all facets of an application for their clients, including concept development, features selection, custom design, programming and coding, testing, marketplace submission, and setup and hosting of an application. Their team of graphic designers, tech developers, and marketing experts use their expertise to create unique apps for each client. Allure Apps is dedicated to making application development as easy and user friendly as possible, while keeping their clients as involved as possible in the process, allowing for creative input on theme, design, and features throughout.
Allure Apps has helped numerous small businesses, musicians, law professionals, food trucks, nonprofits, and more develop well-designed and easy-to-use apps that have increased visibility to the over fifty percent of Americans who are smartphone and tablet users. They are also able to help businesses adapt to a changing world in tech that is no longer centered around the laptop, but is increasingly dependent on mobile devices. Appelbaum says because of this, the field for new apps is booming, "The world is changing and leaning more and more towards mobile devices, and businesses should as well."
Mokhtari says they are appealing to untapped markets and are embracing the post-PC world, "With traditional computers and laptop sales declining and smartphones and mobile devices are on the rise, this can only mean, people are becoming for inclined to use their mobile devices to search, buy, and gather data than their traditional laptops."
For more information, please visit http://www.AllureApps.com.
Allure Apps
Founded by best friends Arya Mokhtari and Marc Appelbaum, Allure Apps is a Los Angeles, California-based technology company that assists businesses, musicians, law professionals, food trucks and more develop cross-platform custom mobile applications that increase visibility through a connected network at a consumer monthly cost. Allure Apps delivers practical apps to entrepreneurs, helping them to market their businesses more effectively and create the best business possible. Their dedicated team of experts allows Allure Apps to help numerous small businesses and others develop easy to use apps, as well as embrace new technologies.
"Like" Allure Apps on Facebook at: https://www.facebook.com/AllureApps
Follow Allure Apps on Twitter @AllureApps