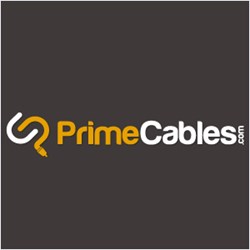 (PRWEB) September 14, 2013
PrimeCables.com, wholesaler and a retailer of custom cables and accessories for home theater, networking, professional studios, and more has announced the immediate availability of a new range of High Speed HDMI Cables with Ethernet. Available in 3 ft, 6ft, 10 ft, and 15 ft, these Premium HDMI High Speed Ethernet Flat Type Male to Male 24 Gold Plated are in stock at PrimeCables.com that is always striving to meet the needs of their customers by constantly expanding their inventory of products.
The product specifications of these cables are: In-Wall Installation Flat HDMI Cables, ~Built- in signal booster, ~3DReady, ~HDMI Ethernet Channel, ~Audio Return Channel, ~ 4Kx2K Video Support, ~ Dual-Stream 1080p. Ethernet Data Channel allows devices with HDMI 1.4 to share a high speed network connection and internet connectivity without a separate Ethernet cable. These are designed to support TV's with high refresh rates (up to 800MHz) and due to high bandwidth video support it provides, these cables are also fully able to transfer 3D content, so customers can experience true 3D movies from newer 3D enabled BluRay players.
The company is constantly expanding their inventory of high quality and affordable products and these Premium HDMI High Speed Ethernet Cables from PrimeCables.com also offer future proof for resolutions up to 4K or 4096x2160. PrimeCables.com offers customers a wide range of premium quality cable products with the cheapest price and massive variety in the market.
The entire product line of these High Speed HDMI Cable with Ethernet can be viewed online at: http://www.primecables.com/search?utf8=%E2%9C%93&q=AT-HDMI-V1-4-MM-H With HDMI 19-Pins Specification and HDMI Spec:High Speed HDMI, these cables also include solid-copper conductors and Ferrite Cores with Triple Shielding level and EMI Shielding type. As a company that specializes in HDMI Cables and other Audio Video Accessories, PrimeCables.com aims to makes online shopping for cable accessories fun and easier to handle.
About PrimeCables.com:
PrimeCables.com specializes in HDMI Cables and other Audio Video Accessories. They offer a variety of products such as Network Cat 5, Cat 6& Cat7, HDMI, SVGA, DVI, USB, FireWire, Fiber Optic, Security, Computer, Apple, and Audio cables as well as Speakers, Cable Testers and Organizers, and wall plates. They deliver remanufactured cables, adapters, USB cables, and cable accessories from both their Montreal and Vancouver warehouses.