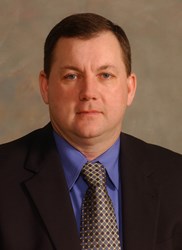 Wisconsin Dells, WI (PRWEB) September 16, 2013
Woodside Sports Complex, the Midwest's premier sports destination, announces that Tom Lechnir has joined its organization as Director of Woodside Baseball Academy. Mr. Lechnir has achieved legendary success since his 1989 appointment as the head baseball coach for University of Wisconsin Oshkosh. Under Mr. Lechnir's guidance, the Titans have compiled a 728-292-1 record with one NCAA Division III championship (1994) and 12 WIAC titles (1989, 1991-99, 2007, 2009). Baseball America named UW-Oshkosh the Division III Team of the Decade (1990's) and the Program of the Century in 2000. Mr. Lechnir has had 23 of his players sign professional contracts, including 17 who moved to the next level after being selected in Major League Baseball's Amateur Draft. In 1999, UW-Oshkosh had 5 players drafted, the most ever selected in one year from an NCAA Division III school. Mr. Lechnir is also responsible for coaching 28 players to a total of 38 NCAA Division III All-American awards.
Mr. Lechnir is a member of both the WBCA Hall of Fame and the UW-Oshkosh Hall of Fame. His coaching success has also led to numerous personal accolades, including NCAA Division III National Coach of the Year (1994), Midwest Region Coach of the Year (1990-96, 1998, 2003), WIAC Coach of the Year (1998-99, 2007), and WIAC Coach of the Century (2013). Prior to becoming the Titans' head coach, Mr. Lechnir served as an assistant coach with UW-Oshkosh from 1983-88. A graduate of Mosinee High School, Mr. Lechnir played outfielder for UW-Oshkosh from 1979-82 and was a member of teams that compiled a 101-29 record with three NCAA Division III World Series appearances (1980-82) and four WIAC championships. Mr. Lechnir retired from his position as the UW-Oshkosh head coach following the 2013 season.
About Woodside Sports Complex
Woodside Sports Complex is a western themed multi-sports destination, which hosts year-round camps, tournaments, clinics, and other events for all ages. Setting out to create a unique and memorable experience for the athletes and their families both on and off the field, Woodside Sports Complex offers access to additional activities such as horseback riding, wagon rides, amusement parks, and much more. Founded by Damon Zumwalt, CEO of Contemporary Services Corporation, the world's premier crowd management and event security firm, Woodside Sports Complex is a conglomeration of three primary sports destinations in the Wisconsin Dells area: The Wisconsin Dells Center, the Woodside Sports Complex - Mauston, and the Woodside Sports Complex - Wisconsin Dells.
http://www.woodsidesportscomplex.com