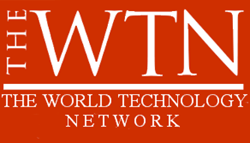 New York, NY (PRWEB) September 17, 2013
The World Technology Network (The WTN) announced today the names of the 50 corporate Finalists (in 10 categories) and 100 individual Finalists (in 20 categories) for the prestigious 2013 World Technology Awards, presented by the WTN in association with TIME, Fortune, CNN, Science/AAAS and Kurzweil Technologies. The Finalists join the WTN membership – a roster of organizations (Corporate Members) and individuals (WTN Fellows) from over 60 countries around the world (see below for full list of 2013 Award Finalists).
The World Technology Awards have been presented by the WTN since 2000, as a way to honor those in 20 different categories doing "the innovative work of the greatest likely long-term significance." Nominees for the 2013 World Technology Awards were selected by the WTN Fellows (winners and finalists from previous annual Award cycles in the individual Award categories) through an intensive, global process lasting many months.
The WTN is a curated membership community comprised of the world's most innovative individuals and organizations in science, technology, and related fields. The WTN and its members – those creating the 21st century – are focused on exploring what is imminent, possible, and important in and around emerging technologies.
The winners of the 2013 World Technology Awards will be announced during a ceremony at the historic Time-Life Building in New York City on the evening of November 15th at the close of the 12th Annual World Technology Summit, a two-day "thought leadership" conference (Nov. 14/15) held at the TIME Conference center and presented by the WTN in association with TIME magazine, Fortune, CNN, Science/AAAS, and others.
Most of the delegates to the Summit will be 2013 Award nominees, current WTN members (winners and finalists from previous Awards cycles), as well as other leaders from business, technology, and industry.
James P. Clark, Founder and Chairman of the World Technology Network, applauded the accomplishments of the 150 Award Finalists during today's announcement at the Harvard Club in New York City, by stating, "Advances in technology and science have utterly and profoundly changed our world. And with exponential growth only expected to continue, technological innovation has become the single most important force in human affairs. This year we are more eager than ever to pay tribute to the talent and innovation of our individual and corporate honorees."
Clark continued, "Each year, this event gains momentum and prestige making a unique global platform to honor visionary contributions in the science and technology arenas. The World Technology Awards program is not only a very inspiring way to identify and honor the most innovative people and organizations in the technology world, but it also is a truly disciplined way for the WTN membership to identify those who will formally join them, as WTN Fellows and Corporate Members, and as part of our global community. By working to make useful connections among our members, we look forward to assisting in continuing to help create our collective future and change our world."
To view the full list of 2013 World Technology Award Finalists, please visit http://www.wtn.net/summit2013/index.php
About The World Technology Network (The WTN)
The WTN is a curated membership community comprised of the world's most innovative individuals and organizations in science, technology, and related fields. The WTN and its members – visionaries creating the 21st century – are focused on exploring what is imminent, possible, and important in and around emerging technologies. The WTN exists to "encourage serendipity" – to catalyze the happy accidents of colliding ideas and new relationships that cause the biggest breakthroughs for individuals and organizations.
The World Technology Awards exist as a way to honor outstanding innovators, and as a vetting mechanism to determine the newest WTN members – each year's Award Winners and Award Finalists.
Through our events and programs, we give our Members, Award Nominees and Sponsors the rare opportunity to reach and connect with many of the world's most influential innovators in order to extend and amplify their message and work.
Press Members: To apply to attend the 2013 World Technology Summit & Awards as a Member of the Press, please contact:
Michael Kennedy, Ph.D.
Director of Marketing
Phone: 212-359-1663 ext. 501
Email: makennedy(at)wtn(dot)net
2013 WORLD TECHNOLOGY AWARD FINALISTS
ARTS
R. Luke DuBois - Composer, Artist & Performer
Dennis Hwang – Original Google Doodler, Visual Director of Niantic Labs
Natasha Tsakos - Visual Artist & Director-Performer
Mark Anton Read - Visual Effects & 3D-HFR Director, Producer, Director of Photography, Colorist, Technologist and Artist
Daan Roosegaarde - Artist & Innovator, Studio Roosegaarde
BIOTECHNOLOGY (INDIVIDUAL)
George Church - Professor of Genetics, Harvard Medical School; Director, NIH Center for Excellence in Genomic Science
Gustavo Stolovitzky - Manager, Functional Genomics and Systems Biology, IBM Research
Roy Bar-Ziv - Group Head at Laboratory for artificial biological system and soft condensed matter, Department of Materials and interfaces, Weizmann Institute of Science
Alan Colman - Executive Director, Singapore Stem Cell Consortium; Principal Investigator, A*STAR Institute of Medical Biology, Singapore; and Professor of Regenerative Medicine, King's College, University of London, UK
Karl Deisseroth - Professor, Bioengineering Member, Bio-X; Professor, Psychiatry & Behavioural Science, Stanford University
Ann Graybiel - Investigator, McGovern Institute for Brain Research; Professor, Department of Brain and Cognitive Sciences, MIT
Stuart Lindsay - Director, Center for Single Molecule Biophysics; Professor of Physics and Chemistry, College of Liberal Arts and Sciences, Arizona State University
BIOTECHNOLOGY (CORPORATE)
23andMe, Inc.
Amgen, Inc.
Biogen, Idec
Life Technologies
Vertex Pharmaceuticals, Inc.
COMMUNICATIONS TECHNOLOGY (INDIVIDUAL)
Brian Chesky - CEO & Co-founder, Airbnb, Inc.
Edmon Chung - CEO, DotAsia Organisation Ltd.
Marian Croak - Senior Vice President of Applications and Services Infrastructure, AT&T
Rebecca Moore - Manager, Google Earth Outreach, Google
Luis von Ahn - CEO, Duolingo; Co-Inventor, CAPTCHA; Inventor, reCAPTCHA
Mark Zuckerberg - Founder, Chairman of the Board and CEO, Facebook, Inc.
COMMUNICATIONS TECHNOLOGY (CORPORATE)
Dropbox
NHN Corp.
Tumblr
ViaSat, Inc.
AT&T, Inc.
DESIGN
Kunlé Adeyemi - Founder, NLÉ, Amsterdam; Architect, Makoko Floating Schools, Nigeria
Dinard da Mata - Designer and Director of Art, ddmdesign; Senior Designer, Automotive Experience, Johnson Controls, Sao Paulo, Brazil
Amy Gilvary - Founder & Owner, VoicePix
Doris Sung - Principal, DOSU Studio Architecture LLC; Assistant Professor, School of Architecture, USC
Daniel Harden - President/CEO and Principal Designer, Whipsaw, Inc., California
Bre Pettis – CEO & Co-Founder, MakerBot
EDUCATION
Kalevi Ekman - Director, Design Factory; Professor, Aalto University School of Science and Technology
Jose Ferreira - Founder & CEO, Knewton, Inc.
Sal Khan - Founder & Executive Director, Khan Academy
Brij Kothari - President & CEO, PlanetRead
Cliff Schmidt - Founder & President, Literacy Bridge
Constance M. Yowell - Director of Education, John D. and Catherine T. MacArthur Foundation
Ariel Diaz - Founder & CEO, Boundless
ENERGY (INDIVIDUAL)
Michael Adams - Distinguished Research Professor, Department of Biochemistry and Molecular Biology, University of Georgia
Scott & Julie Brusaw - Co-Inventors & Co-Founders, Solar Roadways
Joseph Heremans - NAE Member, Ohio Eminent Scholar, Mechanical & Aerospace Engineer; Professor, Physics, Ohio State University
Daniel G. Nocera - Patterson Rockwood Professor of Energy, Harvard University
Rafael Verduzco - Louis Owen Assistant Professor, Chemical and Biomolecular Engineering Department, Rice University
ENERGY (CORPORATE)
BrightSource Energy, Inc.
G24i Power Ltd.
LIGOO
Rawlemon Solar Architecture
Tesla Motors, Inc.
ENTERTAINMENT
Allen DeBevoise - Co-Founder, Chairman & CEO, Machinima, Inc.
Cristina Sylla; Sérgio Gonçalves; Pedro Branco; Clara Coutinho - Researchers, engageLab, University of Minho, Portugal
Kei Shiratori, Takeshi Mukai & Younghyo Bak - Artists & Creators, ARART App
Anthony Wood - Founder & CEO, Roku, Inc.
Matt Denton - Founder, Director and Chief Designer, Micromagic Systems
ENVIRONMENT (INDIVIDUAL)
Elizabeth Cochran - Research Geophysicist, US Geological Survey; Project Lead, Quake-Catcher Network
Richard M. Crooks & Ulrich Tallarek - Professor, Department of Chemistry & Biochemistry and the Center for Nano- and Molecular Science and Technology, University of Texas at Austin; Professor of Analytical Chemistry, Department of Chemistry, Philipps-Universität Marburg, Germany
Arup K. SenGupta - P. C. Rossin Senior Professor; Professor, Environmental Engineering, Department of Civil & Environmental Engineering, Lehigh University
Sugianto Tandio - President Director, PT. Tirta Marta, Indonesia
Mark J. Post - Professor of Vascular Physiology; Head of the Department of Physiology, University Maastricht, Netherlands
Jackson D. Leow - Assistant Professor, National Tsing Hua University of Taiwan; Research Scientist II, A*STAR Institute of Bioengineering and Nanotechnology
ENVIRONMENT (CORPORATE)
BIOFUNGITEK, S.L.
Eco-Fuel Africa
Ecosphere Technologies, Inc.
The Plant
Strawberry Energy LLC
KONE, Inc.
Global Thermostat LLC
ETHICS
Luciano Floridi - Research Professor, Philosophy and Ethics of Information, University of Oxford
Amy Gutmann - President, University of Pennsylvania; Christopher H. Browne Distinguished Professor of Political Science, School of Arts and Sciences; Professor of Communication, Annenberg School for Communication, University of Pennsylvania
Debra Satz - Marta Sutton Weeks Professor of Ethics in Society & Professor of Philosophy, Stanford University
Mariarosaria Taddeo - Fellow in Cyber Security and Ethics, Department of Politics and International Studies (PAIS), University of Warwick
Michael Zimmer - Assistant Professor & Director, Center for Information Policy Research, University of Wisconsin
Peter-Paul Verbeek - Professor of Philosophy of Technology & Chair, Department of Philosophy, University of Twente, Netherlands
FINANCE (INDIVIDUAL)
Jim Breyer - Partner, Accel Partners
Kai-Fu Lee - Founder, Chairman & CEO, Innovation Works
Mary Meeker - General Partner, Kleiner Perkins Caufield & Byers
David Sze - Partner, Greylock Partners
Peter Thiel - Founder & President, Clarium Capital; Partner, Founders Fund
FINANCE (ORGANIZATION)
Andreessen Horowitz
Betaworks
Pure Energy Partners
Sequoia Capital
Venrock
HEALTH & MEDICINE (INDIVIDUAL)
Lawrence Bonassar - Associate Professor, Associate Chair, Department of Biomedical Engineering, Mechanical and Aerospace Engineering, Cornell University
Atul Butte - Chief, Division of Systems Medicine, Department of Pediatrics, School of Medicine, Stanford University
Jane Chen - CEO & Co-Founder, Embrace Innovations
Daniel Didrick - CEO, Didrick Medical, Inc.
Risto Ilmoniemi - Academy Professor; School of Science, Aalto University, Finland
Walter de Brouwer - CEO, Scanadu, Inc.
HEALTH & MEDICINE (CORPORATE)
NuPathe, Inc.
Hidalgo Ltd.
International Business Machines Corp.
Touch Bionics, Inc.
Qualcomm Life, Inc.
Masimo Corp.
IT HARDWARE (INDIVIDUAL)
Jack Dorsey & Jim McKelvey - Co-Founder & CEO, Square, Inc.; Co-Founder & Chairman, Square, Inc.
Ariel Garten - CEO, Interaxon, Inc.
David Hanson - Founder & CEO, Hanson Robotics, Inc.
Hiroshi Ishiguro - Professor, Osaka University and ATR Intelligent Robotics and Communication Laboratories
Babak Parviz – Founder, Google Glass; Director, Google, Inc.
Roel Vertegaal - Professor at Human-Computer Interaction (HCI) & Director, Human Media Laboratory, School of Computing, Queen's University, Canada
Martin Gren - Founder & Director of New Projects, Axis Communications AB
IT HARDWARE (CORPORATE)
Biorobotics Laboratory (BioRob)
3D Systems, Inc.
Kiva Systems LLC
Liquid Robotics, Inc.
Mobileye
SanDisk
IT SOFTWARE (INDIVIDUAL)
Amr Awadallah - Founder & CTO, Cloudera, Inc.
Sachin Chitta - Manager & Research Scientist, Willow Garage, Inc.
Eldad Farkash - Co-Founder & CTO, SiSense Ltd.
Simson Garfinkel - Associate Professor, Naval Postgraduate School, CA
Per Ola Kristensson - Lecturer in Human Computer Interaction, University of St Andrews; Co-Founder, SACHI Group
IT SOFTWARE (CORPORATE)
Dropbox
GenoSpace LLC
SiSense
Splunk, Inc.
Terracotta
Livefyre
Percolate Industries, Inc.
LAW
Susanne Beck - Professor, Department of Criminal Law, Law School, EBS University, Germany
Mariano-Florentino Cuéllar - Stanley Morrison Professor of Law, Stanford Law School; Co-Director, CISAC
Mark Lemley - Co-Founder, Lex Machina; William H. Neukom Professor of Law, Stanford Law School; Director, Stanford Program in Law, Science and Technology; Director, Stanford's LLM Program in Law, Science and Technology, Stanford University
Erica Palmerini - Project Coordinator, RoboLaw; Professor, Scuola Superiore Sant'Anna, Italy
Daniel Solove - John Marshall Harlan Research Professor of Law, George Washington University Law School
Christopher Holman - Associate Professor, School of Law, University of Missouri Kansas City
MARKETING COMMUNICATIONS
Magid Abraham - President, CEO & Co-Founder, comScore, Inc.
Marco Gomes - Founder & CMO, boo-box, Brazil
Hazem Rushdi Mohamed - Co-Founder & CTO, Merchlar
Guy Kawasaki - Special Advisor Motorola Business Unit, Google, Inc.
Robin Li - Co-Founder, Chairman & CEO, Baidu, Inc.
Diana Tsai and Stephany Zoo – CEO & Visionary; CMO & Superconnector, Bundshop LLC
MATERIALS (INDIVIDUAL)
Zhenan Bao - Professor, Department of Chemical Engineering, Stanford University
Vladimir Bulović - Professor of Electrical Engineering, MIT; Fariborz Maseeh Chair in Emerging Technology; Head of Organic and Nanostructured, Electronics Laboratory; Director, Microsystems Technology Laboratories, MIT; Co-Director, MIT-ENI Solar Frontiers Center.
Alan J. Heeger - Professor of Physics and Materials, Nobel Laureate in Chemistry, UC Santa Barbara
Thomas Meyer - Arey Distinguished Professor of Chemistry, University of North Carolina at Chapel Hill
Edwin Thomas - William and Stephanie Sick Dean, George R. Brown School of Engineering, Rice University
Zhong Lin Wang - Hightower Chair in Materials Science and Engineering, Regents' Professor, Engineering Distinguished Professor and Director, Center for Nanostructure Characterization, Georgia Tech.
Esko Kauppinen - Professor, Department of Applied Physics, School of Science, Aalto University, Finland
Risto Nieminen - Distinguished Professor, Department of Applied Physics, School of Science, Aalto University, Finland
MATERIALS (CORPORATE)
Angstron Materials, Inc.
Bayer MaterialScience LLC
Natcore Technology, Inc.
NeverWet [Ross Nanotechnology LLC]
Arjowiggins Creative Papers
MEDIA & JOURNALISM
Charles Arthur - Technology Editor, The Guardian
Emily Bell - Professor of Professional Practice & Director, Tow Center for Digital Journalism, Columbia Journalism School, Columbia University
Jaron Lanier - Scholar, Live Labs, Microsoft Corporation; Interdisciplinary Scholar-in-Residence, CET, UC Berkeley
Eric Schmidt & Jared Cohen - Executive Chairman, Google, Inc.; Director, Google Ideas
Joshua Topolsky - Editor-in-Chief & Co-Founder, The Verge
POLICY
Julian Paul Assange - Founder, Wikileaks
Ronald Deibert - Director, Canada Centre for Global Security Studies & Citizen Lab., the Munk School of Global Affairs, University of Toronto, Canada
Bill & Melinda Gates - Co-Chairs, Bill and Melinda Gates Foundation
Jennifer Pahlka - Deputy CTO for Government Innovation; Executive Director & Founder, Code for America Labs, Inc.
Rachel Sterne Haot - Chief Digital Officer, City of New York
SOCIAL ENTREPRENEURSHIP
Anne Githuku-Shongwe - Founder & CEO, Afroes Games
Erica Kochi - Co-Founder & Co-Leader, UNICEF Innovation Unit NY, UNICEF
Jessica Matthews & Julia Silverman - Co-Founder & CEO, Uncharted Play, Inc.
Anand Shah - Founder & Director, Sarvajal (Piramal Water Private Limited)
Lesley Silverthorn Marincola - CEO, Angaza
SPACE (INDIVIDUAL)
Eric Anderson & Peter Diamandis - Co-Founder & Co-Chairman, Planetary Resources, Inc.
William Borucki - Principal Investigator, NASA Ames Research Center Moffett Field, CA
Darlene Damm & Diego Favarolo - Co-Founders, DIYROCKETS, Inc.
Michael C. Malin - President & Chief Scientist, Malin Space Science Systems, Inc.
Elon Musk - CEO & Chief Designer, Space Exploration Technologies Corp. (SpaceX)
SPACE (CORPORATE)
Deep Space Industries, Inc.
Honeybee Robotics Ltd.
NASA - Jet Propulsion Laboratory (JPL)
Saber Astronautics LLC
Space Exploration Technologies Corp. (SpaceX)