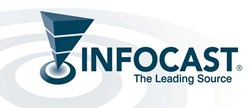 Get ready for the Mexican Eagle Ford boom!
Woodland Hills, CA (PRWEB) September 16, 2013
Infocast, the established networking and deal-making hub of the oil and gas industry, is set to host the Eagle Ford & Burgos Basin Cross-Border Development Summit on November 7-8, 2013 in Houston, TX.
Mexico has up to 600 trillion cubic feet or approximately 10% of the world's shale resources. The burgos basin alone has 343 trillion cubic feet of recoverable oil & gas. With recent Mexican energy reforms the Burgos Basin, part of the eagle ford shale formation but on the Mexican side of the border, has opened up significant investment opportunities to international players. Mexico's recent energy minister, Jordy Herrera, has stated that he expects shale oil and gas resources to attract 7-10 billion in investment dollars a year.
To successfully profit from the new access to the Burgos Shale Play, businesses need detailed information on the policies, geology and techniques of working in Mexico. The Summit was designed to provide a forum where stakeholders on both sides of the border can meet, learn about the latest opportunities and position themselves as first-movers as reforms overhaul Mexico's current oil and gas development paradigm.
Don't miss this unique opportunity to meet key decision-makers across the oil & gas value chain, assess opportunities and develop new business in an exciting play. Featured presentations from companies including PEMEX, Weatherford International, El Paso Regional Economic Development Commission, DrillingInfo among many others. Also, hear a special presentation on the current Shale Oil & Gas industry in Mexico by the Former Energy Minister of Mexico.
For more information, to register for the Summit, or to join us as a Sponsor, please visit the event website at infocastinc.com/events/eagleford13 or contact Lucia Ceron at 818-284-4132.
About Infocast
Infocast is an event production company with over 25 years of solid industry experience, including a highly successful series of Finance and Investment Summits where industry players gather to share their perspectives on the finance and investment market, to establish relationships, network, and conduct business.