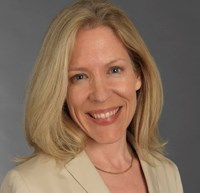 ...recognized expert in domestic and global compliance for life sciences companies.
Princeton, NJ (PRWEB) September 16, 2013
R-Squared Services & Solutions, Inc. (R-Squared), a leading developer of compliance software for the life sciences industry, is pleased to announce the appointment of Carolyn Bruguera, Esq. as Vice President, Consulting Services and General Counsel.
Carolyn joins R-Squared from medical device manufacturer Hansen Medical where she was a Vice President and General Counsel with oversight of the compliance program. Previously, she was Vice President, General Counsel and a member of the Compliance Committee at medical device manufacturer Micrus Endovascular. Earlier in her career, Carolyn was a corporate transactional partner in two Silicon-Valley based law firms, working primarily with growing technology companies.
"Carolyn is a perfect fit - she is a seasoned business lawyer who will help guide R-Squared through its next stages of growth, who also is a recognized expert in domestic and global compliance for life sciences companies. She has extensive, in-the-trenches, expertise with the U.S. anti-kickback statute and promotional conduct standards, FCPA, UK Bribery Act, US and French Sunshine Acts, emerging Asia-Pacific standards of conduct, and implementation of global compliance programs—all areas that are synergistic with our solution offerings," said Michael Bell, CEO of R-Squared. "We're at a critical inflection point in U.S. and global regulatory compliance. Life science companies require the guidance of experienced professionals like Carolyn who are able to help them chart a course that is both compliant and brings added value to the organization. We're absolutely delighted that Carolyn has joined R-Squared and know that our clients will value her insight," he said.
Ms. Bruguera holds a bachelor's degree from Harvard University and a JD from the University of California, Berkeley's Boalt Hall School of Law. She is a member of the California Bar and is fluent in written and spoken French. She has published and spoken extensively on a variety of compliance topics, and has worked closely with AdvaMed on its initiatives to develop and harmonize domestic and global compliance standards for medical technology companies.
Carolyn can be reached at carolyn.bruguera(at)r2ss(dot)com or 1-609-325-2000.