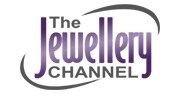 Our goal is to place superb luxury jewellery within easy reach of everyone, not just the lucky few. We're pleased to bring a gem as exceptionally beautiful and original as alexite to our customers, at prices that will suit every budget.
(PRWEB UK) 17 September 2013
On Tuesday 24 September, The Jewellery Channel (TJC) will be shining the spotlight on one of the most fascinating gems shoppers have yet seen – via both their TV network and website, there will be a breath-taking range of quality bracelets, earrings, pendants and rings set with superbly crafted alexite on offer.
What makes this gem so exciting is that it boasts a magnificent ability to change colour under different lighting – this magical transformation effectively gives the owner two different jewels in one, it is tantalisingly eye-catching.
TJC will be showcasing two charming varieties of the gem to delight shoppers:
Autumn Alexite has a magnificent tourmaline green colour under fluorescent light, while natural light sees the stone turn to a sophisticated tourmaline orange.
Lavender Alexite displays the Royal splendour of purple amethyst under natural light, but when viewed under fluorescent light it transforms into a vibrant tanzanite blue.
In addition to the outstanding beauty and expansive variety of the TJC Alexite Collection that will soon be taking the stage, customers will be equally impressed by the excellent value for money.
Alexite is a simulated version of the gemstone alexandrite, which is also famous for being spectacularly pleochroic (changeable under light). In gem quality form, alexandrite is very rare and scarce - finely faceted specimens that exceed one carat are among the priciest gemstones in the world, often costing more than rubies, emeralds and sapphires.
In their continued drive to provide outstanding jewellery at outstanding prices, TJC's Alexite Collection gives shoppers the opportunity to experience the astonishing beauty and uniqueness of alexandrite, but not the budget breaking cost.
Furthermore, TJC is able to keep their prices refreshingly more affordable that the High Street by dealing direct with manufacturers and designers as well as having their own expert jewellery artisans – this, plus having the buying power to purchase in bulk, means they can do away with the Middlemen so that they can pass on brilliant savings to their customers.
At The Jewellery Channel website, shoppers will be able to find their dream alexite item without fuss using convenient search criteria such as type, price range, karat weight and ring size. Meanwhile, during the 8 Hour Show on their TV network, TJC's celebrity presenters will be displaying a truly dazzling Alexite Collection that will be sure to exceed expectations.
Managing Director of The Jewellery Channel, Colin Wagstaffe, commented on their much anticipated showcase: "Our goal is to place superb luxury jewellery within easy reach of everyone, not just the lucky few. We're pleased to bring a gem as exceptionally beautiful and original as alexite to our customers, at prices that will suit every budget."