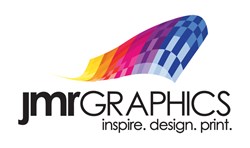 Central Islip, NY (PRWEB) September 16, 2013
Nationwide car wraps manufacturer, JMR Graphics, comments on the possibility of how a NFC-enabled iPhone could completely reboot the outdoor advertising industry.
According to an August 28, 2013 article published by the Outdoor Advertising Association of America titled "The New iPhone could reboot outdoor advertising," an NFC-enabled iPhone could completely revolutionize the way outdoor billboards interact and connect in real-time with consumers.
Amid the digital revolution, electronic billboards display video and feature tweets and Facebook comments from fans. However, the introduction of an NFC-enabled iPhone could change that. NFC stands for Near Field Communication, which is "a mobile technology that allows for the transmission of data within the space of a few inches. If there was an install base created, outdoor advertisers would have the license to get involved with more interact advertising.
With an NFC-enabled iPhone, billboards would have the ability to dispense coupons or show certain ads depending on who walks by.
Jeff Jenkins, CEO of CBN Campus Media, is excited about the possibility. "It's a big, big deal," he says. "It opens up a whole new world of content."
TJ Pannell, a representative of JMR Graphics, a nationwide car wraps manufacturer, discusses the adaptability of the outdoor advertising agency. "The reason why the outdoor advertising will always be relevant and versatile is because it's able to incorporate any new technology that is introduced. Most of these new technologies are slowly replacing traditional forms of advertising. However, because of its adaptability, outdoor advertising will always be a big player in the advertising world."
JMR Graphics is an award winning Nationwide 3M Certified Manufacturer of Graphics for over a quarter of a century. We specialize in branding companies through Fleet Graphics, Vehicle Wraps, Architectural Wall Graphics, Promotional Window Clings, Floor Graphics, Event Signage and much more. We offer a variety of 3M Graphics Films, which are specially designed for most surfaces that require a changeable, short and long-term application. Our exceptional "Turn Key Service" is backed with a 3M MCS Warranty to give you peace of mind when you need optimum performance for the intended life of your graphics. With our state-of-the-art, cutting-edge facility we inspire our clients by providing creative design, custom-printed graphics and handle a network of nationwide installers. JMR Graphics provides expert capabilities and capacities needed to meet any graphic challenge.
#####