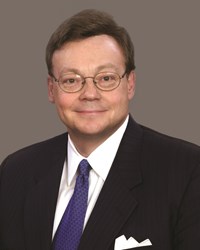 Raleigh, NC (PRWEB) September 19, 2013
Cherry Bekaert LLP ("the Firm"), recognized as one of the nation's top public accounting and consulting firms, is pleased to announce Ronald G. Wainwright, Jr. will be a guest speaker at the 2013 American Lighting Association ("ALA") All-Star Conference.
Wainwright, a Tax Partner in the Firm's Raleigh, North Carolina, office, will lead two seminars at the annual event. Both seminars, "Tax Changes and Updates for the Manufacturers' Rep" and "Tax Code Changes Manufacturers Need to Know," will focus on recent tax legislation and its effect on manufacturers' representative business. Wainwright will offer attendees his expertise on handling common tax liabilities, how to minimize taxes they pay as a manufacturer, and the most helpful tax tips and tricks.
Scheduled to be held at the Hyatt Regency Lost Pines Resort and Spa near Austin, Texas, this year's ALA All-Star Conference will take place September 22-24. Over 500 lighting industry professionals are expected to attend the event, which will feature social events, "how-to" seminars, keynote speakers and networking opportunities for all attendees. This year's keynote speakers are business consultant Jon Schallert and Shari Harley, founder and president of Candid Culture.
With more than 25 years of experience in the area of taxation, Wainwright serves a diverse client base including multi-national, public and closely held companies. As a licensed CPA in Georgia and North Carolina, he guides clients through a number of taxation matters including international and domestic tax, provisions, FIN 48, tax controversy and complex transactional matters.
About Cherry Bekaert LLP
As a nationally recognized, growth-oriented firm, Cherry Bekaert has the resources to take your business as far as you want to go. The Firm's industry specialists already know your marketplace, so they can help you make the most of emerging opportunities while minimizing compliance headaches. With their down-to-earth style and wealth of practical advice, you will find Cherry Bekaert an indispensable part of your team.
Ranked among the largest accounting firms in the country, Cherry Bekaert specializes in offering solutions that impact their clients' ability to grow. For more than 65 years, global corporations, private businesses, government entities, nonprofits, emerging firms and successful individuals have relied on Cherry Bekaert to guide them forward as their growth partner. http://www.cbh.com