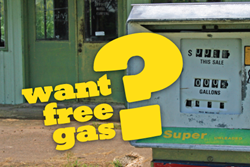 We're building a cool community for people to share product success stories, post questions, get some good vehicle information and have a little fun along the way. - Zach Friedley, Customer Support Manager
Charleston, SC (PRWEB) September 16, 2013
BlueDevil Products, a growing competitor in the automobile aftermarket, has announced that all fans of their facebook page will automatically be entered for a chance to receive a $150.00 gas card along with a sampling of their new BlueDevil FUEL MD: Fuel System Cleaner. For 15 years, BlueDevil Products has been stopping vehicle leaks across the country with their wide variety of "Stop Leak" solutions. The FUEL MD line is the company's debut of an engine treatment, which is recommended for use every 3000 miles to maximize your vehicles performance.
Becoming a fan of BlueDevil Products facebook community not only enters you in the drawing for the gas, but also offers links to it's very informative automobile blog, weekly news & caption contests along with chances to get complimentary products sporadically through out the year. "We're building a cool community for people to share product success stories, post questions, get some good vehicle information and have a little fun along the way." says customer support manager Zach Friedley. "Our marketing department has done a great job… They've always got something fun going on that our fans love!"
If you're not already a fan, check out the BlueDevil Products facebook page now for more details on the promotion. Just look for the "Want Free Gas?" tab across the top of the page to make sure you're all set. The company will continue this promotion through October with a grand prize drawing on November 1st.
Since 1997, BlueDevil Products has become a serious competitor in the automotive aftermarket with its complete line of chemical solutions. From cracked heads and radiators to oil pans and transmissions, BlueDevil Products manufactures quality sealants for various repair options in automotive systems.