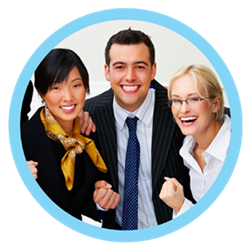 (PRWEB) September 14, 2013
7 Traits of Great Wellness Program Leaders is a new guideline for wellness professionals by Health Enhancement Systems. One of many Need to Know checklists, this guideline is a practical and effective point of reference for wellness managers.
"At Health Enhancement Systems we have the chance to interact with hundreds of wellness professionals each year," notes Dean Witherspoon, the company's founder and President. "These relationships have enabled us to pinpoint common denominators among the most successful leaders."
As 7 Traits of Great Wellness Program Leaders makes clear, it is paramount for wellness professionals to be assertive and resilient. Because employee wellness campaigns are sometimes misconstrued as unnecessary, wellness leaders must be champions of their cause, willing to stand up in the face of adversity and leverage opportunities as they come. Several additional traits prove successful:

Risk taking. Those who make significant breakthroughs try things that haven't been done before. Not to be confused with gamblers, successful risk takers look for calculated chances, based on their own experience/knowledge as well as that of other colleagues in wellness and other businesses.
Innovation. Top leaders scour the health management field and parallel service industries for good ideas, then modify and build on them for even greater success. Instead of thinking "That's the way we've always done it," they're asking "How can this be different, better, more efficient and effective?"
Urgency. The difference between great leaders and good managers is often the sense of urgency leaders express and instill in their team. Outstanding wellness leaders know they may not launch the perfect service if they're squeezing more interventions into each quarter. But they also are aware that sitting on the sidelines won't help anyone, and they need to be learning by doing.
Download 7 Traits of Great Wellness Program Leaders or any of Health Enhancement Systems many other guides and slide presentations at http://www.hesonline.com/needtoknow.
Health Enhancement Systems creates employee wellness programs for organizations in North America and throughout the world. More than 20 effective, engaging HES wellness campaigns have been adopted by over a thousand organizations — serving hundreds of thousands of participants successfully.
For more information, visit HealthEnhancementSystems.com or call 800.326.2317.