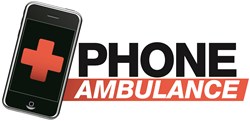 Buy and Sell Phones Safely
Mayfield Heights, Ohio (PRWEB) September 15, 2013
Senator Sherrod Brown has recently announced a plan to deter the illegal resale of stolen phones with tampered IMEI's (see http://www.brown.senate.gov/newsroom/press/release/with-cell-phone-theft-on-the-rise-brown-announces-new-plan-to-prevent-illegal-resale-of-stolen-phones). The International Mobile Equipment Identity (or IMEI) is a unique number for every phone. Phone Ambulance fully supports Brown's legislation. The tampering of IMEI's, in the vast majority of cases, is done to allow the phone to disappear off the grid and not appear on the nationwide database. Brown's plan increases criminal penalties for such tampering.
In the interim, Phone Ambulance is offering free IMEI screening. While the company may not catch all of the devices that have altered IMEI's, Phone Ambulance does have the resources to detect most illegitimate IMEI's. All Greater Cleveland customers interested in buying a used phone are encouraged to stop by Phone Ambulance for the free service.
Finally, Phone Ambulance would encourage used cell phone buyers to work with established retailers and stay away from Craigslist and back alley transactions. To check out a phone that you are interested in buying come to Phone Ambulance today!
More information regarding Phone Ambulance services is available at http://www.phoneambulance.com or by calling 440-584-0107.
###