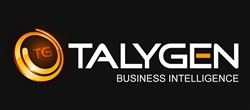 Managers can quickly check which Employees are online and working and tracking their time. This leads to increased productivity and adherence to timelines
Palo Alto, California (PRWEB) September 13, 2013
Talygen, the world leader in Business Management Automation, has introduced an advanced Team Status feature for Managers. As the workplace has become more virtual, Managers have faced challenges in ensuring that all Team Members are working in an effective and timely manner. In addition, Managers have also struggled to audit Employee work-days to ensure that the required work is being done correctly. Talygen, the world leader in Business Management Automation, has now introduced advanced Team Status functionality in its industry leading Cloud based Software as a Service (SaaS) web application. With this functionality, Talygen has empowered Project Managers to manage their Teams more efficiently.
Talygen provides Managers with a streamlined Dashboard that displays the online and offline status of all Team members. In addition, Managers can also view if Users tracking their time via the Web Application, Desktop or a Mobile app. If any Team member is offline then the Manager can view when was the last time that particular Team member tracked time. Talygen also enables Managers to quickly manage and review Team Project statuses and view Messages, Alerts and Team information and see everything about their Business Work-day in a glance. Managers now have instant access to the work output of each Employee and are able to see in real-time the progress on a Project with industry leading features like Time Tracking, Activity Logger, Employee Desktop Screenshots, Message Board, Milestones as well as many other features. Managers can feel secure that work is being done is on schedule and is billable. Employees too can feel confident that their hard work is being well documented.
Talygen's advanced Team Status functionality is loaded with features such as:

Project Managers can check time tracking status of all their Team Members simultaneously.
Managers can view whether Users are tracking time through web, desktop or mobile applications.
Managers have the ability to view the last an offline user tracked time.
Project and Task details of online Users can also be viewed.
Managers can easily track the time being spent on each Project or Task
Collect Screenshots from an Employee desktop (for Windows, Linux and Mac desktops)
Ability to flag ineligible Screenshots
Easy Reports to help inform Managers how the work-day of each Employee was spent.
Ability to Measure Employee performance.
Ability to quickly view Alerts, Notifications, Messages, etc.
With this launch, Talygen once again has solidified its position as the best Business Management Automation application in the marketplace today. A full list of features can be viewed at: http://talygen.com/dashboard and http://talygen.com/TourTimeTracking
Harold Saini, Chief Program Manager of Talygen, stated, "We have made Talygen the most advanced Business Management Automation package in the industry today. Companies can run their entire business using Talygen. Processes and workflows that previously had to be managed manually or via individual software applications can now be managed via Talygen. This application is an amazing product for any business organization, big or small. You can manage every aspect of your business, employees, contractors, and customers. With the introduction of this advanced Team Status functionality, Managers now have more control over their Projects and can easily manage and audit their Team Members directly. Managers can quickly check which Employees are online and working and tracking their time. This leads to increased productivity and adherence to timelines"
Talygen's newest release of its industry leading Business Management Automation application has helped change the way Business Owners and Managers communicate with their Employees and Clients. Talygen offers advanced features that are not available anywhere else in the marketplace. With Talygen this entire suite of advanced business productivity applications is available, fully integrated, in just one easy to use application. Talygen is a Cloud based SaaS web application with a very easy to use touch friendly interface and easy scalability. There is no other Business Management Automation application with Talygen's advanced features and rich customizable work flows.
Talygen has been designed from the ground up to work both with all major browsers on PCs and Macs as well as all major tablets in the 10" and 7" range. The core Talygen application needs no installation as it is a pure web based application and will work with any modern internet enabled browser. Talygen also offers state of the art custom apps on iPhone, Android, Windows Phone and Blackberry to help keep its customers organized. In addition, Talygen also offers optional desktop solutions for Windows, Mac and Linux, for companies wanting OS specific features like screen capture and activity logger. Thus, Talygen is available to everyone in the office or on the go.
About Talygen
Talygen is the worldwide leader in Business Management Automation. Talygen's integrated suite of services and processes allows Businesses to manage all of their core workflows via our Cloud based Software as a Service (SaaS) application. Talygen allows Companies to automate, regulate and enforce their corporate processes. Talygen empowers Businesses and their Employees to manage the full set of corporate tasks without having to install specialized software for each of them. With its wide variety of features, easy to use concepts and enhanced functionality, it allows end to end process management and seamless communication between all stakeholders in a Project or Business. In today's competitive business environment, successful Companies are constantly challenged with managing the entire life cycle of a project efficiently and transparently. With Talygen, Companies now have more ways than ever to make that happen.
Press Contact:
Talygen, Inc.
Harold Saini
(650) 800-3850
228 Hamilton Avenue 3rd Floor
Palo Alto California 94301
Media (at)Talygen (dot) com
http://www.Talygen.com