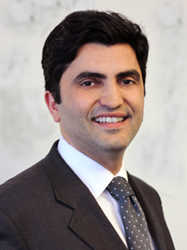 The liquid facelift is a non-invasive way to get subtle facelift results.
Beverly Hills, CA (PRWEB) September 19, 2013
In a new article published on FaceLiftNet.com titled "All About Juvederm", Babak Azizzadeh, MD, FACS, top facelift surgeon in Los Angeles, describes the popular dermal filler and explains why it is still a state of the art choice for filler injections. Juvederm was approved by the FDA years ago, but is still one of the most popular fillers used today for non-invasive facial rejuvenation.
"Juvederm is a hyaluronic acid-based filler that effectively minimizes the appearance of fine lines and wrinkles on the face and is a great option for temporary wrinkle reduction. I commonly use it to restore volume loss that is a common occurrence in the aging process," explained Dr. Azizzadeh.
Hyaluronic acid is a substance produced by our bodies to hydrate and plump the skin, but production diminishes with age, causing skin laxity, volume loss, and wrinkles. Juvederm is very common for plumping thin lips, but it is also a great option for filling in laugh lines, lip lines, crow's feet, forehead wrinkles, scars, and hollow cheeks.
"The results of Juvederm injections generally last up to nine months. We have a lot of patients who simply come in for touch up visits periodically to maintain their younger, refreshed look. There is no downtime, so it is great for the busy individual," said Jodi Slavica, RN, skincare expert at the CENTER for Advanced Facelift Surgery in Los Angeles.
Juvederm is also an integral component of the facelift without surgery, otherwise known as the liquid facelift. At the CENTER for Advanced Facelift Surgery, Dr. Azizzadeh and Nurse Jodi carefully examine the patient's problem areas and discuss their desires, then create a liquid facelift treatment plan that uses a combination of fillers and Botox.
"The liquid facelift is a non-invasive way to get subtle facelift results. Without a single incision, there is no downtime. We use a combination of fillers, like Juvederm, with Botox to treat the patient's areas of concern, filling in volume loss and smoothing out wrinkles," said Dr. Babak Azizzadeh.
Dr. Azizzadeh is the author of five bestselling books, including the popular consumer guidebook "Beverly Hills Beauty Secrets." He was recognized as a Beauty Expert in 2012, and has been featured in popular media outlets such as Entertainment Tonight, The Doctors, LA Times and the NY Times. Dr. Azizzadeh serves on the Physician Advisory Board of Sanofi-Aventis, Mysoscience, Mentor, and SkinMedica, and was awarded the RealSelf Top Botox Experts Award in 2011.
To learn more about Juvederm and the liquid facelift, contact the skincare experts at the CENTER for Advanced Facelift Surgery at (310) 657-2203.