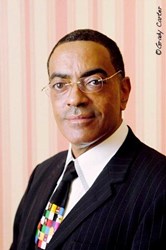 It's not surprising razor sales are dropping. The products currently on the market are inferior.
Houston, Texas (PRWEB) September 18, 2013
The recent news about the decline of razor sales sends a clear message to the razor industry, according to Dermatologist-Pharmacist Dr. Milton D. Moore.
While acknowledging the grim numbers from Euromonitor that show sales of Shick razors declining by 10%, Dr. Moore believes the time is ripe for new types of razors that do their job more efficiently, and that is to provide a close, problem free shave.
"It's not surprising that razor sales are dropping," said Dr. Moore. "The products currently on the market are inferior and people apparently are refusing to keep paying premium prices for inferior technology."
More than 100 men of different ethnic backgrounds visit Dr. Moore's busy Houston practice every week seeking help for razor rash, razor bumps and any number of skin problems caused by shaving. They want real solutions and not shaving industry hype.
Johnel Francis, for example, was relieved to find the doors still open on a late Friday afternoon. He drove across town to purchase the Moore Unique Clear Skin Wash and the Moore Unique Razor Rash Relief. "These products have changed my life," said Francis. "I felt bad about the way my face looked with so many razor bumps. I felt people were always staring at me. When I tried these products two years ago and they started working, I became a new person. My skin is so smooth, and the bumps have gone down a lot. I am a customer for life."
Dr. Moore understands the problem first hand. He suffered from razor rash for years. "It was my own experience having bloody shirt collars after shaving due to razors dragging over barely healed facial bumps that led me to create products for myself and my patients."
So after more than two decades of using his knowledge of chemistry to create facial products that helped himself and his patients deal with this problem, Dr. Moore has now developed something that he claims will fill the technology gap in the razor industry. It's called Eagle Wings.
"I have moved the mark in the industry by developing the only 9 blade razor in the world. The 9 blades pivot, so that the razors conform with the natural contours of the face. In addition, Eagle Wings dispenses a heated shave gel that provides lubrication before the blades ever hit the skin," said Dr. Moore.
He says this is the type of technology men are looking for, especially men who suffer from unsightly and unappealing razor bumps. Dr. Moore emphasizes, "Men will see the value in this and pay the price, knowing it will solve their shaving problems."
Dr. Moore believes the razor market not only remains viable, but is poised for growth, as long as the technology keeps pace with what consumers are really looking for.