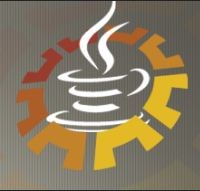 "The best advice I ever gave to Java programmers is to cheat," said Windward founder and CTO David Thielen
Boulder, CO (PRWEB) September 16, 2013
Thousands of Java programmers from around the globe will soon experience in person Windward's unorthodox take on Java reporting software. Windward will be an exhibitor at Oracle's JavaOne 2013 conference September 22-26, where they will provide personalized consultations and live demonstrations of the Windward Java Engine and its Java report design tool, AutoTag.
Windward's Java solutions are unique because they are the first and only reporting, document generation and business intelligence tools to plug completely into Microsoft Office, eliminating the need for an IDE entirely. This approach allows developers to appear faster and better at their jobs simply by using a faster and less complex tool.
"The best advice I ever gave to Java programmers is to cheat," said Windward founder and CTO David Thielen. "There are practices that will enable them to work at their absolute best so that they shine. That's what we help them do – be more productive by using the easiest solution."
Using Windward, companies are able to take their data and insert it into templates designed in Microsoft Office. Reports and documents are generated in the Windward Java Engine, which is also available for .NET, or via the web-based Javelin server. The final product can be output in a wide range of formats, including DOCX, XLSX, PDF, HTML, direct to printer, RTF, XLS, WordML, TXT and CSV.
JavaOne attendees can watch this process in person as well as enter into a drawing to win one of several flat screen televisions. They'll also be able to ask the "can we do this?" reporting questions exclusive to their particular business needs.
"Doing it all yourself is not a sign of strength and independence, it's a sign of stupidity," Thielen added. "We let Java developers unleash their data and show off the great reports they're capable of creating – with a little help."
About Windward
Windward, the expert in data display and analysis solutions, delivers powerful reporting, document generation and business intelligence software solutions for OEM or enterprise use. Businesses worldwide create highly customized reports better and faster with data intelligence made easy. Windward has been delighting customers – technical and non – since 2004. http://www.windward.net