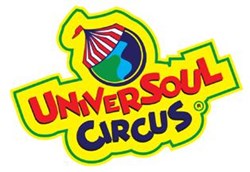 Chicago, IL (PRWEB) September 16, 2013
UniverSoul Circus is thrilled to announce its first-ever big top stop in Chicago's Union Park, bringing an unexpected, modern twist on the traditional circus to the heart of the Windy City. The one-of-a-kind experience will astound the West Loop and appeal to a multigenerational, multicultural audience with an unparalleled cast of hand-selected talent from around the world. Performances at Union Park will run Friday, Oct. 10 thru Sunday, Oct. 20.
"UniverSoul Circus has been coming to Chicagoland for 19 years, but this will be our first appearance in the heart of the city," said UniverSoul Circus Founder and President Cedric Walker. "We're expanding to Union Park to provide a more convenient, central location that will appeal to new audiences. The high-energy, head turning performance combines hip hop, pop, global influences and interactive routines with classic circus acts audiences love to create memorable experiences for the entire family."
UniverSoul Circus will perform over 500 shows in 43 major markets and is the third largest circus in the United States. The experience showcases eye-catching performances that will heat up Union Park, ranging from a Vietnamese balancing act to Ethiopian contortionists twisting and turning into shocking shapes and poses. The cast of vibrant, A-list performers are eager to show Chicagoans what an unexpected circus means. No other "family night out" includes the variety UniverSoul brings with ice skating, tightrope walking, Caribbean dancing, aerialists, acrobatics, quick-change artists, tigers, elephants (and more!) all under one big top tent.
UniverSoul Circus is sponsored by the BMOA of Chicagoland and Northwest Indiana, Empowering Minds, Building Leaders. "The BMOA is proud to help once again bring the UniverSoul Circus to our beloved city. McDonald's and UniverSoul Circus share a common bond in that we aim to provide a positive and family-friendly experience that puts smiles on the faces of children of all ages. We're thrilled that the show is returning to Chicago with a new second location at Union Park and we're very excited to see these amazing performers share their talents with our communities," said BMOA President Ron Lofton.
The Chicago Park District will serve as the local presenter for the UniverSoul Circus. Founded in 1934, the Chicago Park District is one of the largest municipal park managers in the nation and owner of more than 8,100 acres of green space.
Since UniverSoul's inception, the renowned show has featured some of the most rare and remarkable talent in the world. The Windy City tour stop features a sensational lineup of international performers hailing from across the globe including Trinidad and Tobago, Colombia, South Africa, Russia, West Africa as well as hometown talent.
For the past five years, UniverSoul Circus has ranked in the top ten of Ticketmaster's Top 25 Most Requested Family Events in the United States.
Tickets, ranging from $16 to $35, are available at http://www.ticketmaster.com and 1-800-745-3000. Children under 1 are free. Visit http://www.universoulcircus.com for more information, show times, and to view additional tour stops. Also follow UniverSoul at http://www.facebook.com/universoulcircus and http://www.twitter.com/universoulcirc.
About UniverSoul Circus
UniverSoul is a highly interactive combination of circus arts, theater, and music that spans genres including Pop, Classic R&B, Latin, Hip Hop, Jazz and Gospel. It embraces and celebrates the unique and familiar aspects of pop culture globally by bringing them center stage with a cast of international performers. UniverSoul Circus is rated as one of the top three circuses in America along with Ringling Brothers Barnum and Bailey and Cirque du Soleil. UniverSoul's fresh approach to family friendly live entertainment has garnered it a coveted spot as one of Ticketmaster's top ten most requested family events, along with other shows including Sesame Street Live, Disney on Ice, and Radio City Christmas Spectacular. The circus was founded in Atlanta by concert and theatre promoter, Cedric Walker. In 2013 UniverSoul will perform over 500 shows in 43 major markets.