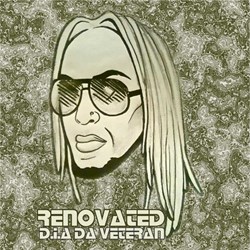 Miami, FL (PRWEB) September 13, 2013
Coast 2 Coast Mixtapes announce the release of the "Renovated" Mixtape by D.I.A DA VETERAN. The 10 track project is currently available for download. The mixtape features appearances from A.M.P, Black Dada, Jizokk, Vertue, and Mikavillain along with production from Beatnomics, Remy J, Cokchop, and Wally West.
D.I.A DA VETERAN aka "Do It All" is a rapper, producer, and audio engineer originally from the streets of Haiti but now residing in South Florida. D.I.A has loved music his whole life and found that his passion for music was his only escape from the crime, violence, and drugs that took the lives of many of his peers growing up. D.I.A is not only know for his versatility as a music creator, playing many roles in the music creation process, but also showcases his Haitian heritage, rapping in 3 different languages; Creole, French, and English.
"Renovated" mixtape features D.I.A's eclectic style and hardcore grind in the studio. From R&B hooks to EDM production to Miami style hard hitting beats; this mixtape features every major sound coming out of South Florida today. The songs touch on so many different topics whether it is inspiring the youth, overcoming adversity, pimping the ladies, or gang banging in the streets; there is a song for everyone regardless of taste and background. You can really hear the hard work put in at the studio when you dig into the many layers of the vocals and beats. D.I.A leaves fans satisfied and begging for more, showing love to everyone who shows him respect. If you are looking for a well rounded mixtape that features everything good coming out of the South Florida rap, pop, and club music scenes; this is the mixtape for you. For more on D.I.A check him out on Twitter.
About Coast 2 Coast Mixtapes
Coast 2 Coast Mixtapes are the most widely distributed mixtapes in the world, with over 100 million downloads/plays generated by over 200 volumes officially hosted by major artists. Coast 2 Coast has a solid reach in the new music industry with a digital magazine, DJ coalition, industry tips blog, yearly convention, and more. Coast 2 Coast Mixtapes represents a unique opportunity for artists of all urban genres, from major to indie. For more information, visit http://www.coast2coastmixtapes.com.