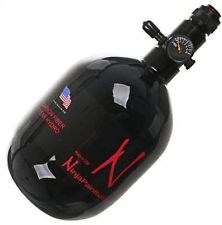 Morgan, Utah (PRWEB) September 14, 2013
Paintball tanks starting at $10.99; Action Center Stores are introducing Paintball co2 tanks and Paintball High Pressure Air tanks (HPA) starting at $34.99, the most popular tank they sell. This is one of the most popular paintball tanks around, and people are really looking for the cheapest prices online. The used option makes this amazing paintball tank affordable, just in time for paintball fall season. They are on limited supply.
Check out the ninja paintball 50 4500 peanut tank on sale.
Visit our other stores at:
utahpaintballsupply.com
paintballguns.tv
empireinvertmini.com