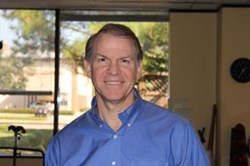 "As one who worries about falling, I strongly urge people of all ages to watch this video. Barbara and I know Bill Case well, and there is no one who understands these issues better. Start now!"
-Former President George H.W. Bush
Houston, TX (PRWEB) September 13, 2013
This past March, Valerie Harper was given only 3 months to live, and now, her doctors say she is close to remission. So what do you do after beating Cancer!? You sign up for the most grueling, life altering, inspirational experience on television, also known as Dancing With The Stars.
With her professional partner Tristan MacManus, the 74 year old star has set her sights on the mirror ball trophy, and that will require a skill set she hasn't used since she started her career as a Broadway dancer and a new set of skills every senior citizen needs to learn - fall prevention!
47 states and the national Falls Free® Initiative are declaring a nationwide Falls Prevention Awareness Day on the first day of fall, September 22, 2013. Bill Case, PT, SCS, a physical therapist for over 30 years took it one step further by launching the website Keep Fit and Moving, a resource for seniors to learn valuable exercises and health practices that can keep them independent.
Every 15 seconds, an older adult is seen in an Emergency Department for a fall-related injury. Falls are the leading cause of both fatal and nonfatal injuries for those aged 65 and over. The chances of falling and of being seriously injured in a fall increase with age.
"Falls are not a normal part of aging, and this day of awareness provides an opportunity to educate older adults and the community at large about how to reduce falls risks," said (Bonita) Lynn Beattie, vice president of Injury Prevention with the National Council on Aging (NCOA), leader of the Falls Free® Initiative. "We encourage seniors and their families to take proactive steps to prevent falls and stay independent for as long as possible."
Studies show that a combination of interventions can significantly reduce falls among older adults. Bill Case recommend:

A physical activity regimen with balance, strength training, and flexibility components.
Consulting with a health professional about getting a fall risk assessment.
Having medications reviewed periodically.
Getting eyes checked annually.
Making sure the home environment is safe and supportive.
New research also suggests hearing loss should be routinely assessed
Bill Case has also released Keep Fit and Moving DVD, a series of 25 simple exercises to help older adults gain the strength, improved balance, and confidence to help them live healthier lives and preserve their independence. His work is even endorsed by Former President George H.W. Bush, "As one who worries about falling, I strongly urge people of all ages to watch this video. Barbara and I know Bill Case well, and there is no one who understands these issues better. Start now!"
In Houston, the city will be celebrating National Falls Day Thursday, September 26, 2013
9:00 a.m. to 11:30 a.m. at the West Gray Metropolitan Multiservice Center. Bill Case will be speaking on Fall Prevention. For media requests, please direct inquires directly to Bill Case at 713-840-8100.
Bill is available locally in Houston, TX, nationwide by arrangement and via telephone and satellite uplink.