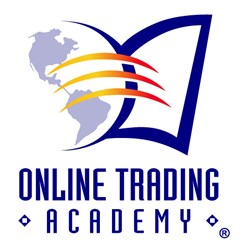 We are excited to provide traders and investors in Long Island with financial education opportunities.
Long Island, NY (PRWEB) September 16, 2013
Online Trading Academy has expanded their New York City Education Center into Long Island. The New York Education Center has been located in the heart of Wall Street for over six years and due to overwhelming success and student demand, a trading and investing education location is now conveniently available for Long Island residents who desire to get educated in the financial markets. The new Education Center is located at 145 Pinelawn Rd., Melville, NY 11747.
"We are excited to provide traders and investors in Long Island with financial education opportunities," said Donovan Lazar, General Manager of the Online Trading Academy New York Education Center. "Individuals in the area have expressed a desire and need to better understand how to manage their investment portfolio in any market condition. We provide all of our students, in any area, an education solution for building short-term income and long-term wealth."
The Long Island Education Center joins a rapidly growing list of locations worldwide for the leader in financial education. Since 1997 Online Trading Academy has been teaching investors by using the same tools, techniques and analysis that the professionals on Wall Street use in the modern marketplace. Online Trading Academy shows their students that investing in the markets can be made easier; by using their patent-pending supply and demand trading strategy. In their Professional Trader class (ProTrader), students are provided "live trading accounts" to practice trading and during class sessions Online Trading Academy covers all commissions and losses. Innovations like this along with the potential for fully reimbursable student tuitions in the form of discounted commissions from affiliated brokers and a supportive trading community have made Online Trading Academy the pioneering institution in the field of financial education.
The global trading and investing academy will celebrate their expansion with a series of free scheduled workshops. To register for a free workshop at Online Trading Academy Long Island, please visit: http://tradingacademy.com/NewYorkCity
About Online Trading Academy
Online Trading Academy helps their students by revealing the truth about what it takes to become a successful trader or investor. Their core strategy empowers traders to identify market turning points before they happen, with a high degree of accuracy. Students learn under the guidance of experienced professional traders in a hands-on, learn-by-doing classroom setting. In the Professional Trader course, students learn trading skills and then practice trading live, in the classroom, without paying commissions or risking their own capital by using Online Trading Academy's money.
Online Trading Academy offers professional instruction from experienced industry professionals, as well as a wide array of beneficial home study materials to supplement classroom study. Over 150,000 investors have experienced Online Trading Academy's Education with classroom locations that include: Phoenix, Irvine, Los Angeles, San Jose, Denver, Orlando, Tampa, Fort Lauderdale, Atlanta, Chicago, Kansas City, Boston, Baltimore, Detroit, Minneapolis, New York City, Secaucus, Charlotte, Philadelphia, Austin, Dallas, Houston, Seattle, Washington, D.C., Milwaukee, Dubai, London, Singapore, Mumbai, Vancouver and Toronto. For more information, visit http://www.tradingacademy.com.