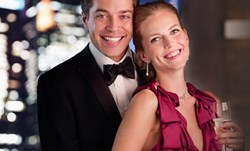 Los Angeles, CA (PRWEB) September 17, 2013
MillionaireMatch.com, which is a dating site for bringing successful singles together, recently discovered that 97.09 percent of its members have no preference about the occupation of their match. Approximately 58.60 percent of people are females and 41.40 percent are males.
About 2.91 percent of users have already decided to marry males or females who do jobs in a certain field. According to the survey on MillionaireMatch.com,15.7 percent of people among the 2.91 percent hope their match is self employed, or an entrepreneur.7.56 percent of people want their match to do sales and marketing jobs; 7.22 percent of them want to marry executives or managers.
Then, how about people in the medical field? Only 6.04 percent of men and women on MillionaireMatch.com want to marry people who are doing medical, dental and health jobs. This data is a great surprise, since people in the healthcare field have some of the highest paying jobs. According to the article "The Best- And Worst-Paying Jobs In America", among the top ten best-paying jobs, the top nine job are all in medical or healthcare field. They are Anesthesiologists (#1), Surgeons (#2), Obstetricians and Gynecologists (#3), Oral and Maxillofacial Surgeons (#4), General Internists (#5), Orthodontists (#6), Physicians and Surgeons (#7), Family and General Practitioners (#8), and Psychiatrists (#9). Chief Executives are rated (#10).
"People on MillinaireMatch.com are more likely to find a real match, which has nothing to do with wealth," said Jeffery Z, the Marketing Manager of MillionaireMatch.com. "Most of them are successful and affluent. They come there in order to find a man or woman who really cares about them, while not having a real preference for people with particular careers."
What people on this website really need is a match that can support them in growth, joy and sorrow, just like other common couples.
More About MillionaireMatch.com
As a millionaire dating site, MillionaireMatch.com has been bringing together successful singles for over 12 years. There are millions of people coming here every day, including CEOs, pro athletes, doctors, lawyers, investors, entrepreneurs, beauty queens, fitness models and Hollywood celebrities, just to name a few.