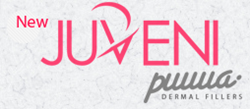 We provide free, 48-hour shipping within United States.
Bridgeport, CT (PRWEB) September 16, 2013
Representatives with PMMA.com announced today that it will now sell permanent dermal fillers on its new website.
Stephanie Gering, spokesperson for PMMA.com explained that the company has a completely new portfolio of dermal fillers, where visitors to the website can compare it to Artefill.
"Customers will also find that our prices are a fraction of Artefill's price," Gering said of the company, which has a goal of selling all of its products 100 percent free of lindocaine.
The company, which in the past has used two percent lindocaine in its products to help with comfort, has decided to no longer use lindocaine due to the fact that it causes allergies in some people.
Gering went on to point out that those who visit PMMA.com's website and use Promocode: 5OFF2012JV will receive an additional five percent off the price.
"We provide free, 48-hour shipping within United States," Gering noted, before adding that shipping is also free worldwide, though the delivery time will vary.
Gering noted that PMMA.com offers long lasting dermal fillers that provide patients with the natural results they desire.
"There is no prescription required," Gering said, before adding, "PMMA.com has teamed up with ShareASale to offer a simple affiliate signup process, so that you can begin earning commission payments from your website as soon as possible."
The average order value, according to Gering, is $400.
"We offer 6 percent commission per sale.
"Not only this, but there are regular bonuses for good performing affiliates," Gering said in reference to its Affiliate Program, where interested individuals can signup at: http://www.shareasale.com/shareasale.cfm?merchantID=44175. "We have a dedicated Affiliate Manager for full support."
For more information, please visit: http://pmma.com/blog/ and http://mesoone.com/
About PMMA
Since 2008 PMMA has been providing permanent dermal fillers to professionals all over the world. The company is a subsidiary of Feratti Global Brands and the number one eCommerce supplier of refining treatments for the body and skin.
Over 6,000 medical spas, clinics, individual practitioners, and skin care professionals purchase PMMA products each year.
###