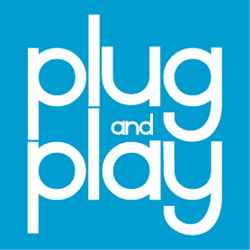 Not all web design agencies are created equal.
(PRWEB UK) 16 September 2013
It is refreshing to have a growing web design London company expanding in London and all over the UK. They have today announced the release of their new website at the ad:tech show held at London Olympia on 11 and 12th of September 2013. The new design is easy to use, responsive and showcases many of Plug and Play Design extensive portfolios.
Plug and Play London have recently opened a new office in Old Street, which covers Shoreditch and the City, including Moorgate. This means their London clients can now receive the personal care and service rarely available from web design and technology companies that tend to be based outside of London, are one or two man bands and sometimes they're not even in the UK.
Neil Charlton, the Moorgate branch director, was at the ad:tech show and was impressed with the response of the delegates and visitors to the Plug and Play stand and the new website. He said: "It is very exciting to be involved with such a dynamic and forward looking company in this very competitive technology sector." He added: "It has been a very successful show for Plug and Play London and we hope to add to our vast portfolio of clients in the short to medium term as a result of attending ad:tech."
It is worth noting that the web design London sector is somewhat crowded, especially with small start-ups in and around London. So, Neil and his colleagues have had to focus on their strengths and very important values as a company to differentiate the Plug and Play concept and ethos from the rest. This is highlighted very clearly in the new revamped website.
So, now all types of companies in the London, including Moorgate, Old Street and Shoreditch can have access to their own very local web design company. The new website explains the values and principles of the company.
Plug and Play London now has offices in a number of London areas together with other regions of the UK, which are also highlighted on the revamped site as branch offices. So, any potential clients and Partners can make an enquiry and select their local or nearest branch to receive a personal and local service not offered by any other web design company.
Plug and Play Web Design London: Promises and Values
Design Guarantee – the client must be satisfied with the design for it to be signed off to the next stage.
Fixed Fee – always fixed at the outset and will only change if a client wants more features and/or amends their original signed off requirements.
12 Month Warranty - Plug and Play London state that this is totally unique to them and as far as they know no other web design or online technology/software provider gives this type of warranty.
Dedicated Account Manager – always promised by others, but very rarely delivered. There are many companies in the sector that would like to have this type of structure and presence, but it is Plug and Play London that can deliver on their promise. Of course, there is also the support from the Plug and Play head office. So, a client and Partner can always reach for the phone and speak to an expert for a timely response.
All enquiries:
Neil Charlton
Plug and Play Design Moorgate
3rd Floor
6-8 Bonhill Street
London
EC2A 4BX