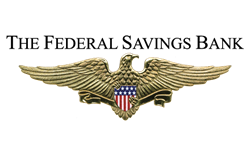 Based on current market trends, it looks like buyers seeking the most affordable deal would be wise to enter the market sooner rather than later.
Chicago, IL (PRWEB) September 14, 2013
New figures are showing that many homeowners who were previously underwater are now seeing their equity rise. The Federal Savings Bank is expecting a more active housing market due to these positive numbers and that buying should purchase a property now.
Data from CoreLogic shows that rising home prices are behind this surge, with RealtyTrac reporting 600,000 homeowners emerging from being "deeply underwater" since May, and CoreLogic reporting 2.5 million residential properties reaching positive equity during the second quarter.
"Equity rebuilding continued in the second quarter of this year as the share of underwater mortgaged homes fell to 14.5 percent," said Dr. Mark Fleming, chief economist for CoreLogic. "In just the first half of 2013, almost 3.5 million homeowners have returned to positive equity, but the pace of improvement will likely slow as price appreciation moderates in the second half."
While this is great news for current homeowners, the significant increases in home prices could make it more difficult for first-time homebuyers looking to enter the market.
Hhome prices rose nationally by 1.8 percent during July on a month-over-month basis. This marked the 17th consecutive month that the year-over-year price index posted gains on a national basis.
"Home prices continue to climb across the nation in July with markets hit hardest during the downturn leading the way," said Anand Nallathambi, president and CEO of CoreLogic. "Nationally, home prices are now within 18 percent of their peak levels reached in April of 2006."
Buying while it's still affordable
There are two common mistakes that first-time homebuyers often make, and they both come down to indecision. Many first-time buyers are looking for the best deal, particularly if they're having trouble coming up with the typical 20 percent down payment necessary to obtain home financing. This can lead buyers to wait too long for either home prices to drop or mortgage rates to decrease.
Based on current market trends, it looks like buyers seeking the most affordable deal would be wise to enter the market sooner rather than later. Home prices have been on the rise for some time, and while industry observers speculate that these increases will moderate in the future, low housing inventory and high buyer demand look to continue pushing prices higher.
Meanwhile, mortgage rates have also been on the rise. Due to expectations that the Fed will begin tapering off its asset purchases, lenders have been raising the interest rates on home loans, leading to higher monthly payments for homebuyers. This trend is likely to continue in the foreseeable future, as well.
Fortunately, homebuyers who lock in a mortgage now can avoid rising rates, as well as increasing prices. Additionally, there are plenty of loan options that can help first-time homebuyers save money. FHA mortgages, for instance, feature low down payment requirements, making it easier for first-time buyers to obtain financing. Meanwhile, a VA home loan features no down payment at all for eligible veterans, making it an invaluable tool for servicemembers looking to become homeowners.
Contact The Federal Savings Bank to explore mortgage financing options.