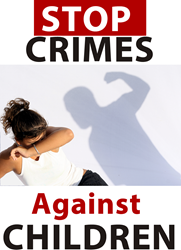 Philadelphia, PA (PRWEB) September 17, 2013
Announcing the 1st ANNUAL SUPERHERO 5K WALK
Dolores M. Miller, poet and author or the Beautiful Warrior writings will be at the Philadelphia Zoo to support the Court Appointed Special Advocates (CASA) of Philadelphia County on October 13, 2013.
"Every child needs a hero, but abused children need SUPERHEROES!"
Join CASA and be a Superhero for a day!
Sunday, October 13, 2013
Registration 7:30 - 8:00am
Walk starts at 8:30 am
Philadelphia Zoo
Calling all superheroes!
CASA Philadelphia is hosting its 1st Annual Superhero 5K Walk at the Philadelphia Zoo on Sunday, October 13th to increase community awareness about child abuse & neglect in our community.
The Superhero 5K Walk is a great way to support an awesome organization, while enjoying a day at the Zoo.
Come dressed in Superhero costume and join other Superheroes trying to make a difference in the lives of abused children.
The walk starts at 8:30 am and registration grants access to the Zoo for the day.
More information about Dolores M. Miller can be found at http://www.beautifulwarrior.com and http://www.facebook.com/doloresmmiller