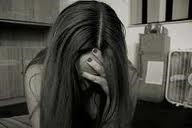 serious adverse reactions include hepatotoxicity (and fatalities), fetal risk, and pancreatitis among others
San Diego, CA (PRWEB) September 17, 2013
AttorneyOne.com, a recognized authority on law, updated the website recently and is now actively providing expert opinion in view of the recent news on Depakote lawsuits and potential Depakote Class Action lawsuit.
As The Wall Street Journal published on August 22, Dr. Reddy's launched a generic version of Depakote ER with a warning for life-threatening adverse reactions. Depakote (valproate) is a drug, manufactured by Abbott Laboratories, most commonly prescribed for psychiatric conditions like manic depressive disorder (bipolar disorder), epilepsy and to prevent migraine headaches. The serious adverse reactions include hepatotoxicity (and fatalities), fetal risk, and pancreatitis among others.
According to court data, on April 29, several plaintiffs filed a lawsuit in Illinois Southern District Court (case no. 3:2013cv00414) alleging serious birth defects caused by their mothers' ingestion of Depakote during pregnancy. The Plaintiffs claim that they were born with "spina bifida, heart defects and neural tube defects, among other congenital malformations and birth defects" because of their mothers' ingestion of Depakote.
Taking into consideration the latest developments, AttorneyOne.com updated the website and, now, can actively provide an expert opinion including how to get in contact with legal counsel easily and inexpensively in case of alleged Depakote severe complications. As Mr. Burke, director of Media Relations at AttorneyOne.com, added, "What all this information really illustrates is that the alleged threat from Depakote remains. For that reason," he continues, "our focus should squarely fall on getting the word out and assisting people in finding the right legal assistance."
A study published* on March 6th, 2013, in the international neuroscience journal Acta Neurologica Scandinavica, revealed that valproate (Depakote) is linked with birth defects. According to the results there were statistically significant associations between valproate exposure and spina bifida, malformations of the heart and great vessels, digits, and skull bones, among others.
AttorneyOne.com has further information on Depakote lawsuits including how to get in contact with legal counsel.
Headquartered in San Diego, CA Attorney One was founded in 2004 and is not a law firm. They offer a nationwide legal service which helps consumers find the best representation for their legal needs. You can learn more about Attorney One at our website http://www.attorneyone.com. You can also find us on Facebook at http://www.facebook.com/AttorneyOne. Checkout earlier news from us at http://www.prweb.com/releases/2013/9/prweb11119169.htm

onlinelibrary.wiley.com/doi/10.1111/ane.12115/abstract