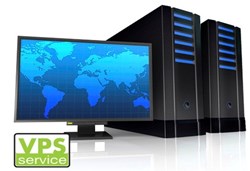 We've noticed a significant trend leaning towards a greater acceptance of VPS hosting services over the past year
Miami, FL (PRWEB) September 14, 2013
ITX Design, a leading international hosting provider, announced on late Friday the results of a survey the company conducted that focused on comparing pros and cons of VPS vs dedicated servers and cloud computing benefits. The survey was designed specifically to measuring customer perceptions about security, scalability and performance of key services in VPS vs. dedicated server hosting environments.
Regarding security, survey participants were asked which service is more secure in a VPS vs dedicated server setting. Indicating a definite shift in perceptions, even among audiences generally comfortable with cloud services, over 70% of ITX Design customers noted that key services are more secure in a dedicated server environment.
Attitudes toward VPS service scalability were also measured for with various key factors in mind. The ITX Design survey found that 4 out of 5 of participants rated VPS hosting more scalable in the long run. The conclusion of the survey was designed to deliver perspective on the overall performance of these core ITX Design services. The survey revealed that 3 out of 4 of small business owners preferred VPS hosting based on overall performance and ease of use.
Overall, the results showed an overwhelming preference for VPS over dedicated server resources among most of the survey participants. ITX Design found that database services were by far the most controversial of services polled. Only 32% felt that databases were more secure with a dedicated server. Regarding the performance questions, the majority felt that databases performed better with VPS with the 24/7 support they received from ITX Design.
"We've noticed a significant trend leaning towards a greater acceptance of VPS hosting services over the past year." said Doug Davis, CEO of ITX Design. "Small business owners that were previously leery about VPS are now moving larger database workloads into that environment, and we are definitely seeing a rising demand for our services from companies that previously used more traditional managed hosting services."
As trends continues to evolve, it's important for business owners to evaluate their options and guarantee that they are providing services that meet their customers needs. ITX Design is committed to making information available on these topics to their rapidly expanding customer base.
Find out more about ITX Design's scalable, custom hosting solutions and services for small business owners and individuals at http://www.itxdesign.com