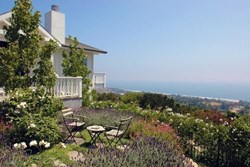 Malibu, CA (PRWEB) September 16, 2013
For most of the last hundred years, addiction has been viewed as a disease, a genetic disorder that is triggered by environmental circumstances. Lately, new research into the brain shows that addiction is largely a brain disorder that prohibits healthy decision making. By better understanding how the brain works, researchers are now able to help addiction treatment professionals create new treatment protocols that are much more effective than anything previously available to any drug treatment center.
Constance Scharff, PhD, addiction researcher and coauthor of the bestselling book, Ending Addiction for Good, explains, "Addiction develops when a person experiences a set of circumstances they don't have the skills to deal with, usually painful or traumatic. They might happen across a drink at a party or they may intentionally take a drug – either way, the substance makes them feel better, so they use it again. This use becomes habituated and as it becomes a habit, the chemical changes both the chemistry and physical makeup of the brain so that the person no longer has a choice about using or not. This is the brain science of addiction. What's important is that in knowing this, we are now able to provide treatment specifically designed to change the brain's makeup so that a lifestyle of recovery becomes the habit."
Dr. Damon Raskin, a medical doctor specializing in addiction detox and recovery, concurs. "The more we learn about the brain, the better we are able to treat addiction effectively. Some of this is common sense. If addiction is a brain disorder, we know from experience that brain disorders respond well to behavioral [psychological] therapies. We also know that the brain is challenged by variety of experience, so whole-health therapies such as acupuncture, yoga, therapeutic massage, and meditation keep the brain active and engaged between psychotherapy sessions. In total, when intensive psychotherapy is coupled with evidence-based whole-health therapies, we have an opportunity to change brain function and offer addicts a true opportunity for long-lasting recovery from addiction."
About Sunset Malibu:
Sunset Malibu Drug Rehab is a top-notch addiction and depression treatment center in a private setting with a multitude of treatment options focusing on helping people overcome their addictions and transforming their lives. For information about Sunset Malibu's effective treatments and intervention services, please call 1-800-332-9202, 24 hours a day.
Source: Sunset Malibu
Related Links: http://www.SunsetMalibu.com