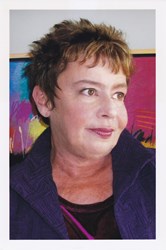 "Cancer, if you were a person, I'd hire a hit man to get rid of you.

You are a cold and calculating killer. You are mean, you are nasty, you are underhanded and pull dirty tricks. You are a long overdue for a good smack down." - Dolores M. Miller
Philadelphia, PA (PRWEB) September 24, 2013
Dolores M. Miller poet and author of the Beautiful Warrior writings is giving passion, power and purpose in the breast cancer walk on October 19th, 2013.
Making Strides Against Breast Cancer is the largest network of breast cancer awareness events in the nation, uniting nearly 300 communities to finish the fight. Every breast cancer walk and event is an incredible and inspiring opportunity to honor those who have battled breast cancer, raise awareness about what we can do to reduce our breast cancer risk, and raise money to help the American Cancer Society fight the disease with research, information and services, and access to mammograms for women who need them.
Making Strides of Philadelphia, PA
Saturday, October 19, 2013
8:00AM
Memorial Hall, Fairmount Park
4231 Avenue Of The Republic Ave(formerly North Concourse Drive), Philadelphia, PA
Visit http://main.acsevents.org/site/TR/MakingStridesAgainstBreastCancer/MSABCCY13EC?team_id=1452331&pg=team&fr_id=55721 for more information and join the Beautiful Warrior team in the fight against breast cancer.