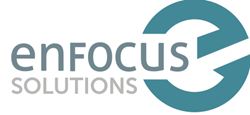 Just like a wheel needs a hub to rotate around, the business needs a strong hub or center.
San Antonio, TX (PRWEB) September 17, 2013
Business leaders and project professionals looking for excellence in their requirements management and business analysis will find guidance in the new Enfocus Solutions webinar, "Initiating a Center of Excellence," to be held October 8, 2013, at 12 pm EST. Registration is now open.
Presenter Enfocus Solutions CEO Keith Ellis explained that many businesses recognize the need for centers of excellence in ensuring requirements reusability and full traceability across the enterprise. The Centers of Excellence business method promotes best practices and leading-edge solutions and introduces rigor and discipline to accomplish complex objectives.
But while Centers of Excellence are highly desired in the business community, Ellis noted that many of these resources are missing the most critical part: The center.
"Just like a wheel needs a hub to rotate around, the business needs a strong hub or center. When analysis operates from this center, all parts of the business realizes the benefits and the wheel turns smoothly," he said. "Without that hub, the wheel falls apart."
In "Initiating a Center of Excellence," Ellis will detail the challenges businesses experience when incorporating this method into their business architecture. Ellis will cover how to create a solid "center" of best practice references, methodology, and principles; use and reuse enterprise-wide assets; access stakeholder input, business rules, applications, and data across multiple solutions; and communicate with stakeholders.
Key takeaways include the ability to:

Recognize the challenges organizations face when setting up a Center of Excellence without a "center"
Understand how full enterprise-wide traceability enhances the speed of impact analysis and improves stakeholder identification
Prove the value of a Center of Excellence to the organization
The webinar is part of the company's ongoing educational series, which in 2013 alone has attracted over 2,000 attendees from multiple industries, including government, financial, insurance, health care, and technology. Registration information and archives of all Enfocus Solutions webinars are available here.
"Initiating a Center of Excellence" is the fourth webinar presented for Enfocus Solutions by Ellis. Other webinars by Ellis include:

How to kick off a killer kick-off
Tactics and technologies for stakeholder engagement
Lowering requirements risk
Breaking the stakeholder involvement barrier: Techniques for business analysts to improve stakeholder engagement on technology projects
Communicating with your stakeholders
These and additional Enfocus Solutions webinars reflect the company's commitment to providing professional development opportunities and giving business analysts, IT leaders, and project managers the skills and resources to improve their performance and outcomes.
In line with this, the company's next-generation SAAS, Enfocus Requirements Suite™, is the only business analysis solution that combines software with a dynamic collaboration environment and a professional development platform. Through the built-in platform, users can access resources, templates, expert advice, and a complete business analysis methodology, empowering them to mitigate potential risk and drive more business value.
About Enfocus Requirements Suite™
Enfocus Solutions Inc. helps businesses spur innovation, save time, and cut costs by capturing, managing, and leveraging the requirements of their people, processes, and technology. Its flagship product, Enfocus Requirements Suite™, a web-based tool, automates business analyses and requirements management best practices to enable successful enterprise IT project delivery. The tool is the only application available that permits and encourages stakeholders to directly contribute and collaborate with IT project teams. Enfocus Solutions Inc. is a privately held company headquartered in San Antonio, Texas.