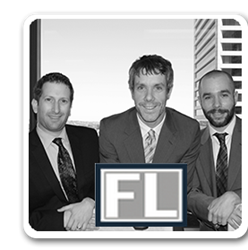 Los Angeles, California (PRWEB) September 14, 2013
In a recent turn of events, Ford Motor Corp. announced a recall of over 370,000 vehicles across more than 20 states. The cause for the recall is believed to be due to extreme corrosion, which results in steering loss. Early estimates put the recall affecting vehicles in more than 20 states and Canada. The recall includes vehicles such ranging from 2005 to 2011 Ford Crown Victoria, Lincoln Town Cars, and the Mercury Grand Marquis. The recall will start taking effect on 10/21/2013.
Justin Farar, of Farar & Lewis LLP, weighed in recently, "It's great to see Ford taking responsibility for the issues caused by it's vehicles. While I don't know of any accidents caused specifically by this defect, the size of this recall surely leads to the possibility that car accidents may have been caused, and gone unnoticed. Based on what we know, it seems that defect results in the steering shaft being corroded, collapsing, and separating. The possibility of a major auto vehicle accident, based on this, is extremely plausible. You may have been in an accident, without even realizing it's not your fault."
Justin Farar continued, noting that while this pro-active move may save Ford from future litigation, it doesn't change responsibility for auto accidents that may have been caused in the past. Justin Farar mentioned, "Anyone who suspects they may have been in an accident as a result of this defect, should seek the counsel of a personal injury lawyer. You may be eligible for compensation for accidents, that may not have been your fault."
Consumers interested in learning more about auto vehicle accidents, can visit the website of Farar & Lewis LLP, or by visiting the government's website, setup for information about vehicle recalls.
Farar & Lewis LLP is a Los Angeles personal injury law firm, dedicated to helping victims obtain financial compensation for their injuries. With millions recovered, Farar & Lewis LLP have handled some of the largest automobile and personal injury accidents. Recognized as a leading personal injury law firm – Farar & Lewis LLP hold an impressive amount of awards: Million Dollar Advocates Forum, TOP Rated Lawyers, and SUPER Lawyers.
Farar & Lewis, LLP does not represent any parties in the above-referenced case. Justin Farar and Farar & Lewis, LLP are merely expressing an opinion as to the above-referenced case.
Source: http://www.ibtimes.com/ford-recall-2013-370000-vehicles-recalled-steering-control-loss-due-corrosion-1402322