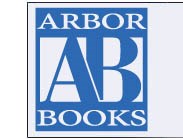 (PRWEB) September 14, 2013
The science fiction, horror, and fantasy genres are bigger business than ever, especially in books, comic books, and movies. To meet the demand of story-tellers and others who want to capitalize on this red hot trend, Arbor Books is adding even more science fiction and fantasy ghostwriters to their roster.
Many of Arbor Books' science fiction, horror, and fantasy writers have been published by St Martin's Press, HarperCollins, Warner, Random House, Baen, Del Rey, Simon & Schuster, MIRA Books, Ballentine, Bantam, Warner Books, Doubleday, Dutton, Tor, Pocketbooks, Berkley Books, Pinnacle/Kensington Books, Penguin Putnam, Analog, Amazing Stories, Realms of Fantasy, Paradox, and Interzone.
Some of Arbor Books' science fiction, horror, and fantasy writers are "media tie-in" writers, having written books for some of the most popular series in the world: Star Trek, Star Wars, Stargate, Dr. Who, HALO, WARHAMMER, Jurassic Park, Eureka, Buffy the Vampire Slayer, Dark Shadows, and more. They are also members of the Horror Writers Association, International Thriller Writers, the Mystery Writers Guild, and Science Fiction and Fantasy Writers of America.
Some of the new Arbor Books' science fiction, horror, and fantasy writers have also been optioned for the movies and TV by New Line Cinema, Fox Searchlight, and many other production companies. They have worked on film projects with ABC, NBC, Fox Television, Hearst Entertainment, Davis Entertainment Television, Beacon Pictures, TNC Pictures, RKO Pictures, Warner, Disney, Sony, Paramount, Universal, Tribune, Fox, BBC, and more.
"It seems everyone has a science fiction, horror, and/or fantasy story to tell," says Larry Leichman, co-founder of Arbor Books, a top ghostwriting firm (http://www.arborbooks.com). "And with readers and audiences hungrier than ever for these kinds of stories, there's no better time to jump on the bandwagon."
In the movie industry, the number of science fiction films and their overall market share has doubled over the last twenty years, approaching 15% of all movies produced and pulling in over $1 billion, according to online's "The Numbers." And those figures don't even include the fantasy and horror genres.
In the publishing industry, the combined science fiction/fantasy segment has reached $600 million, representing 6% of the total trade book market with over 6,000 fantasy titles and close to 4,000 sci fi titles, according to Simba Information, which specializes in market intelligence for the media and publishing industry. It's reported too, that on the consolidated bestseller list (derived from The New York Times, USA Today, and Publisher's Weekly), there were nearly 100 science fiction titles by 60 authors, and over 300 titles by nearly 200 authors.
In fact, the number of science fiction and fantasy books have grown sharply over the last year: Fantasy tiles rose nearly 15% and science fiction rose 10%.
"With the recent dramatic changes in the publishing industry brought about primarily by eBooks, print-on-demand, and online book sellers, reviewers, and marketing outlets, the opportunities for science fiction, horror, and fantasy books are greater than ever," says Joel Hochman, co-founder of Arbor Books. "There's never been a better opportunity for science fiction, horror, and fantasy storytellers to jump into the marketplace. All you need is a ghostwritten book."
Whether it's the commitment of time or the inability to write, people looking to write their science fiction and fantasy books are turning to ghostwriters and ghostwriting firms to help them tell their stories.
And ghostwriting firms like Arbor Books, with their roster of nearly 100 ghostwriters, believe there are great stories yet to be told; ones the traditional publishers have turned away.
"And who needs a publisher for your science fiction, horror, or fantasy book when you have hassle-free eBooks and Print-On-Demand, as well as online retail outlets like Amazon and Barnes & Noble that can reach the entire world markeplace?" says Mr. Leichman.
Arbor Books provides an array of publishing services to their clients, such as ghostwriting, editing, typesetting, design, printing, marketing and distribution. The Arbor Books staff is capable of handling any genre and any size book.
Arbor Books is the only publishing firm catering to independent authors that is 100 percent insured against defamation and plagiarism.
Arbor Books authors have appeared on CNBC, MSNBC, CNN, ABC News, and FOXNews and have become columnists for major newspapers and magazines, including USA Today.
To find out more about Arbor Books, go to http://www.arborbooks.com.