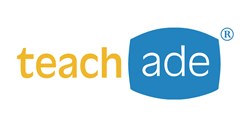 Our goal is to help teachers with ELL or ESL students. This teaching tool has been providing free online resources for teachers for almost 10 years. - Michael Pearce, CEO of TeachAde.com
Aspen, CO (PRWEB) September 17, 2013
TeachAde.com, an award–winning online educational social network and resource center for educators, is excited to announce that users can now access the site in Portuguese as well as Spanish. Educators are always encouraged to connect, collaborate and contribute, and now they can do it in Portuguese.
Helping the teachers, this site serves the international needs of educators and students, and has made TeachAde one of the leading free online resources recognized by educators. It has been judged yearly for providing a standard of excellence and achievement. The Portuguese option is located on the home page and is easily accessible at the TeachAde website via a drop down language selection box as well as throughout the site. Teachers are highly encouraged to register at TeachAde.com to become a member.
"Our goal is to help teachers with ELL or ESL students. This teaching tool has been providing free online resources for teachers for almost 10 years. It is now beginning to cater to the many teachers who need international language options allowing teachers to target student's needs," said Michael Pearce, CEO of TeachAde.com.
About TeachAde
TeachAde has established itself as a leader for educators with an online, peer-reviewed and approved dissemination of information sharing valuable classroom lessons and resources. The website's free access, Job Board, Marketplace and social media connectivity enable educators to break out of stagnant information ruts.
TeachAde is known for the highest quality and most current support for teachers, parents, and learning communities nationally and globally. Its eBulletin service provides features concerning latest education issues, reviews of resources, shared experiences and sometimes a warm greeting from our staff by way of an ecard.
TeachAde is best able to meet our members' needs through our strategic partnerships with NEA Member Benefits, Adopt-A-Classroom, The Goldie Hawn MindUp Foundation, ThinkStretch, Agile-Ed, Disney, and the hard work and creativity of our dedicated staff. Additionally, entrepreneur and philanthropist Robert Potamkin, Chairman of Potamkin Companies, has selected TeachAde as a receiver of his investment funding.
TeachAde membership is available free of charge to those who work within or support education. For more information and to sign up for an account, please visit TeachAde's newly redesigned website for more information and arrange for your eBulletin delivery. TeachAde's resources using different languages will assist teaching across all curriculums. For more information, visit Teachde.com, Facebook.com/TeachAde or contact dmeyerhoeffer(at)teachade(dot)com for more information.