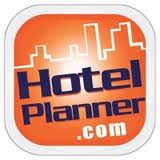 West Palm Beach, FL (PRWEB) September 16, 2013
HotelPlanner.com will participate in the Eye For Travel - Travel Distribution Summit in North America on Monday, September 23 at 2 PM Central at the Radisson Blu Aqua Hotel in Chicago, IL. Bruce Rosenberg, Executive Vice President of HotelPlanner.com, will discuss the implications of "hotel pricing on demand" in order to book group travel. With more event planners sourcing group pricing online from hotels, Mr. Rosenberg will discuss how demand pricing plays a critical role for hotels and the impact pricing has upon buyers in the online group channel.
HotelPlanner.com will book 6 million group room nights in 2013, giving Mr. Rosenberg unique insights regarding how pricing plays a key role in purchasing group travel from hotels. Other points that will be covered are the role of revenue management and sales in closing group business plus how online sourcing of groups and meetings is changing the buying/selling process. Further, Mr. Rosenberg will discuss channel management, specifically how to best manage the RFP websites that focus on group travel. Mr. Rosenberg will also cover key selling points for online group travel in areas such as content creation and management, training, key metrics, technology, integration and business models.
HotelPlanner.com provides online services to the global group hotel sales market. Its service ensures the lowest rates by allowing customers to receive quotes online directly from hotel group sales managers. The company also provides mobile applications for booking group hotel reservations; and owns and operates Meetings.com, a site that provides information on meeting and banquet venues around the world for corporate and association meeting planners. Its services allow customers to book hotels for business meetings, conferences, conventions, family reunions, weddings, extended stays, tours, military reunions, church events, and group travels. HotelPlanner.com was founded in 2002 and is based in West Palm Beach, Florida.